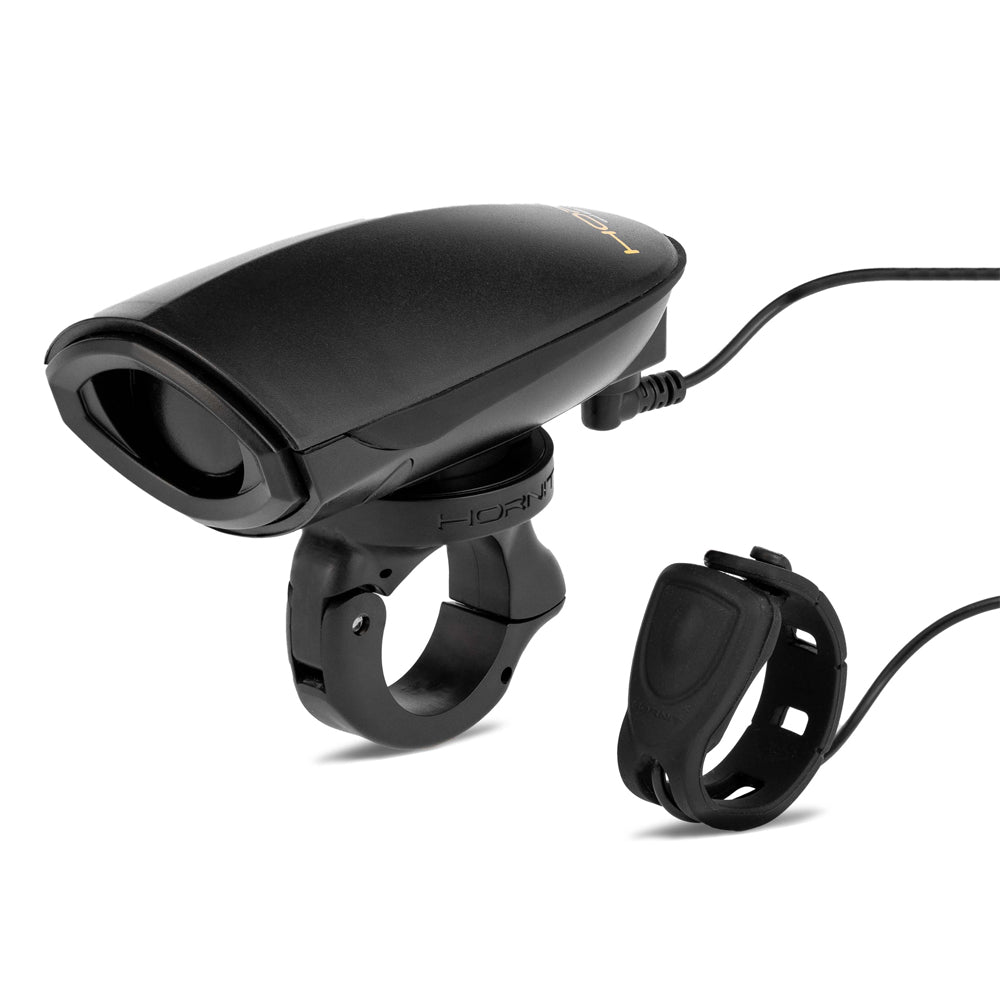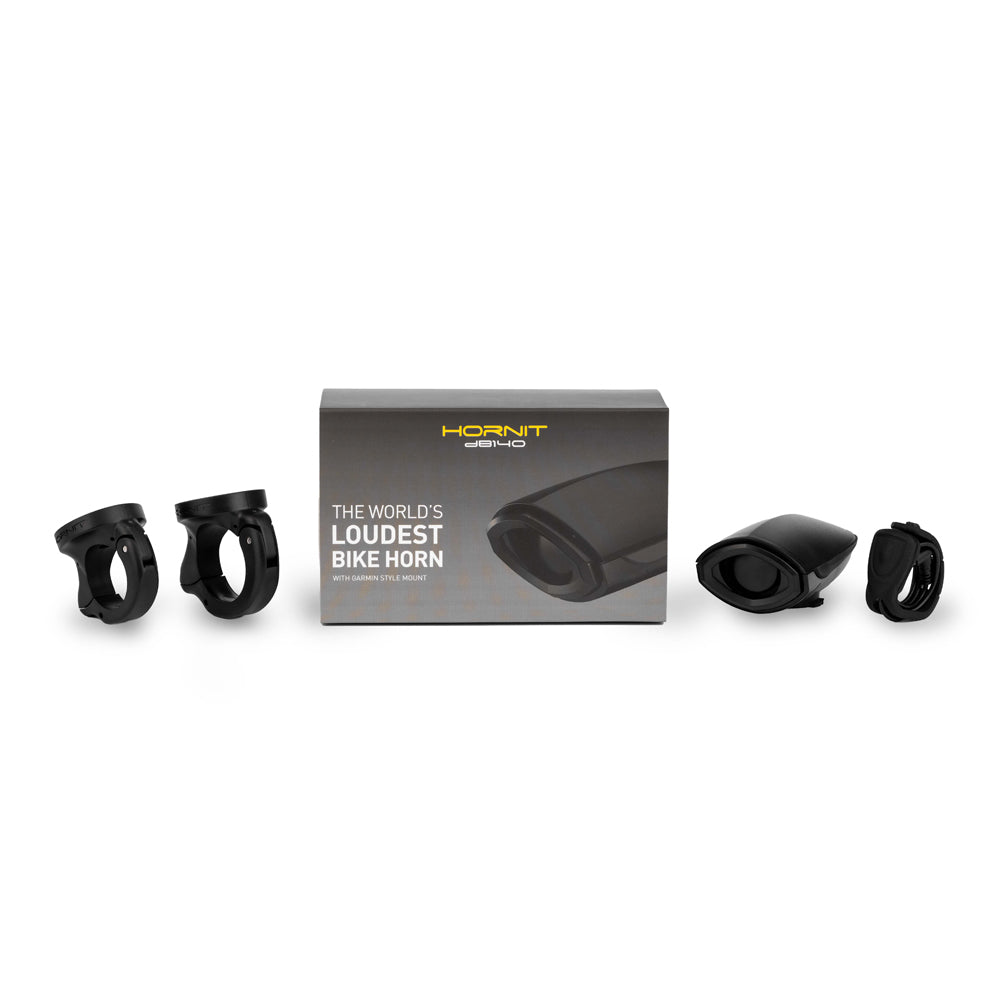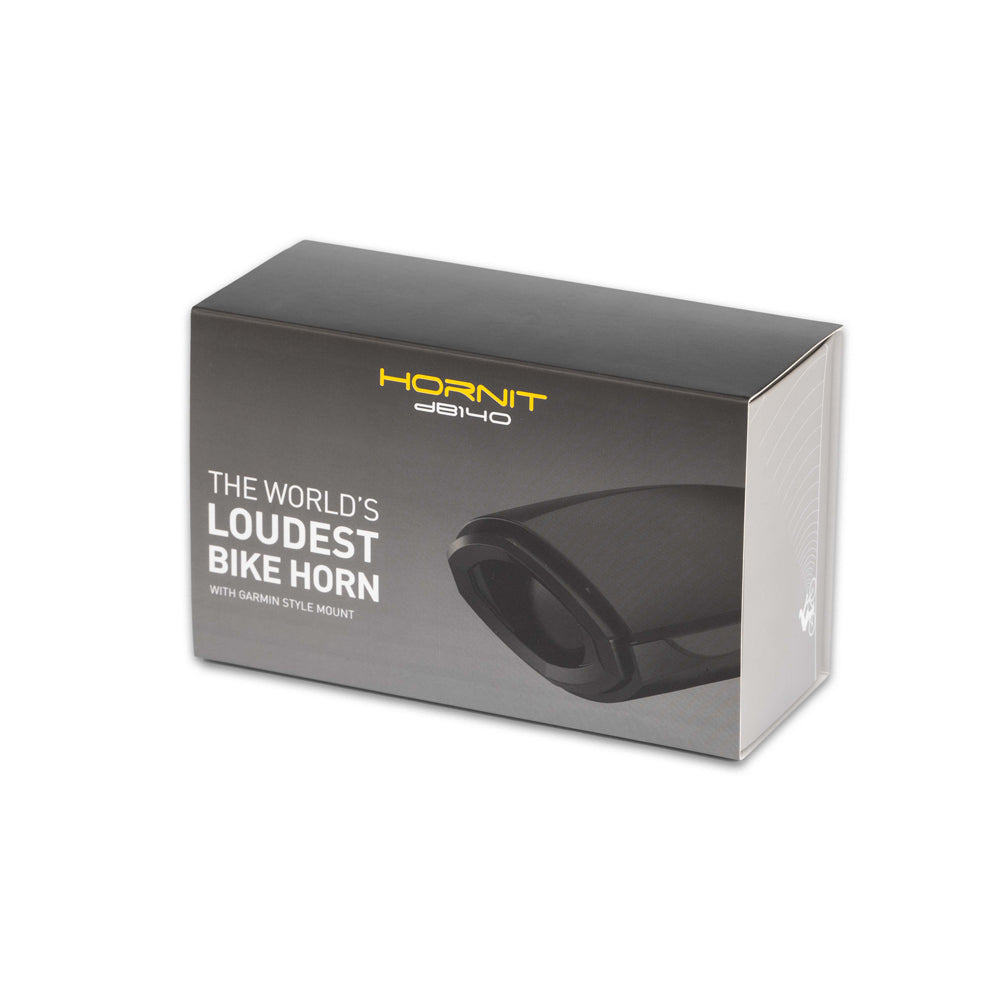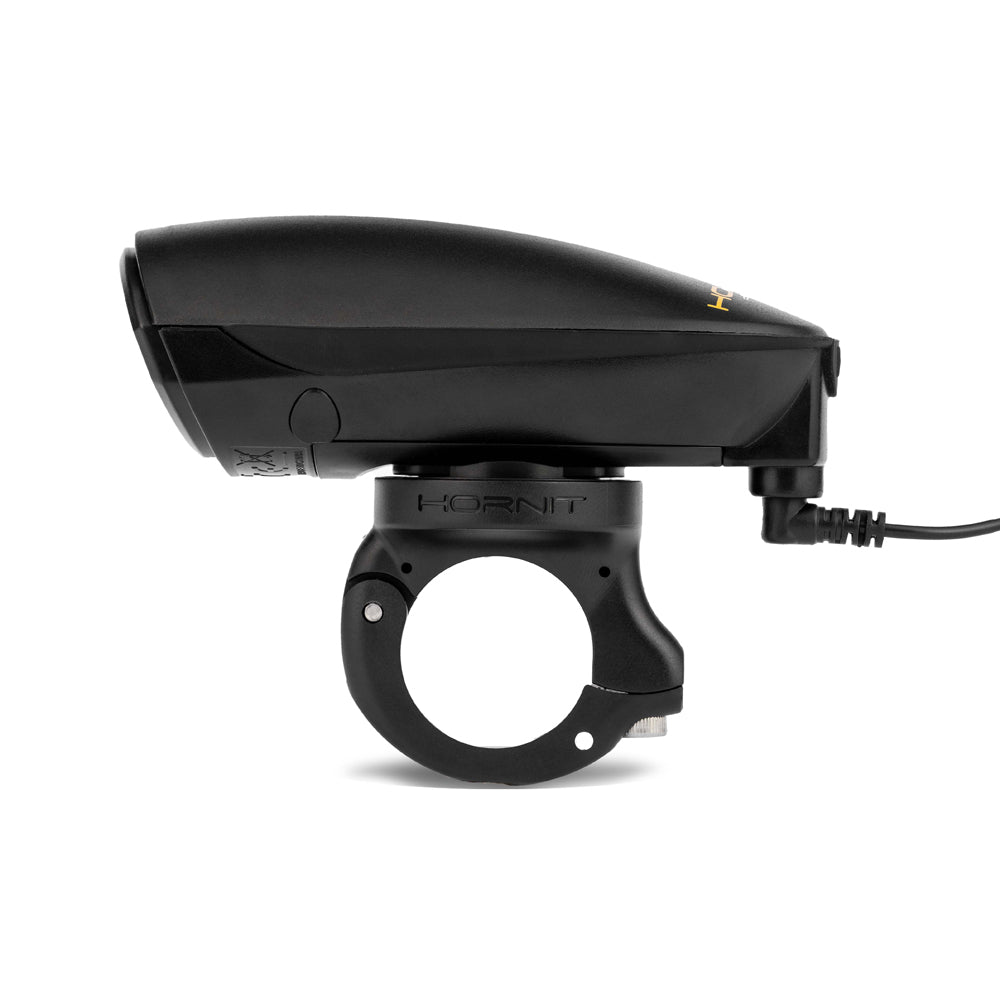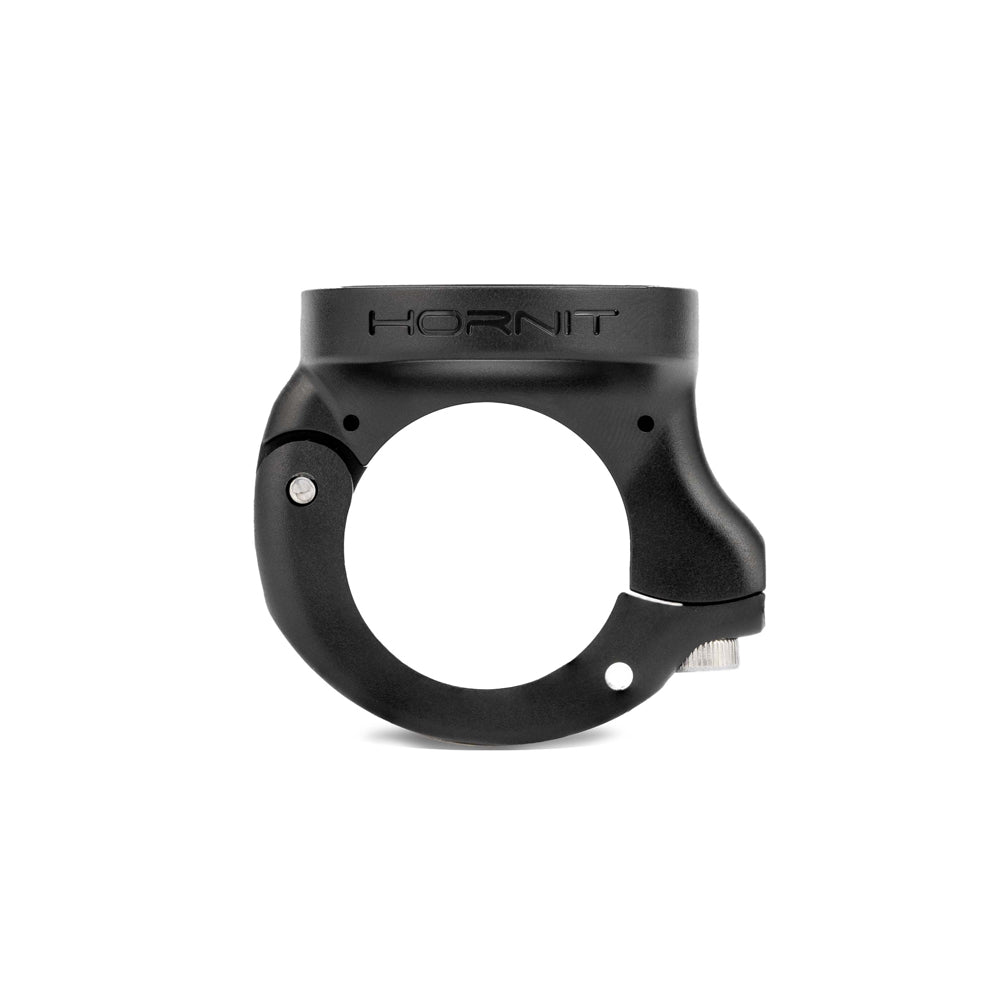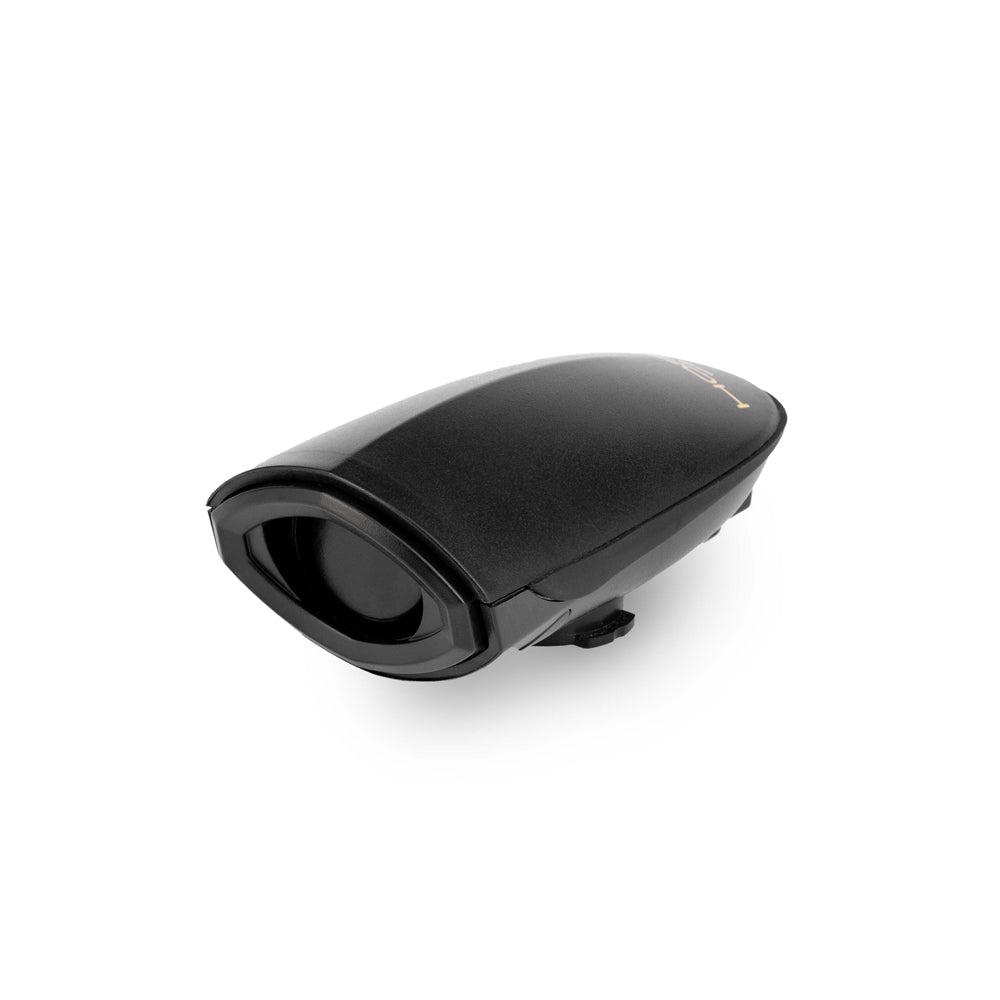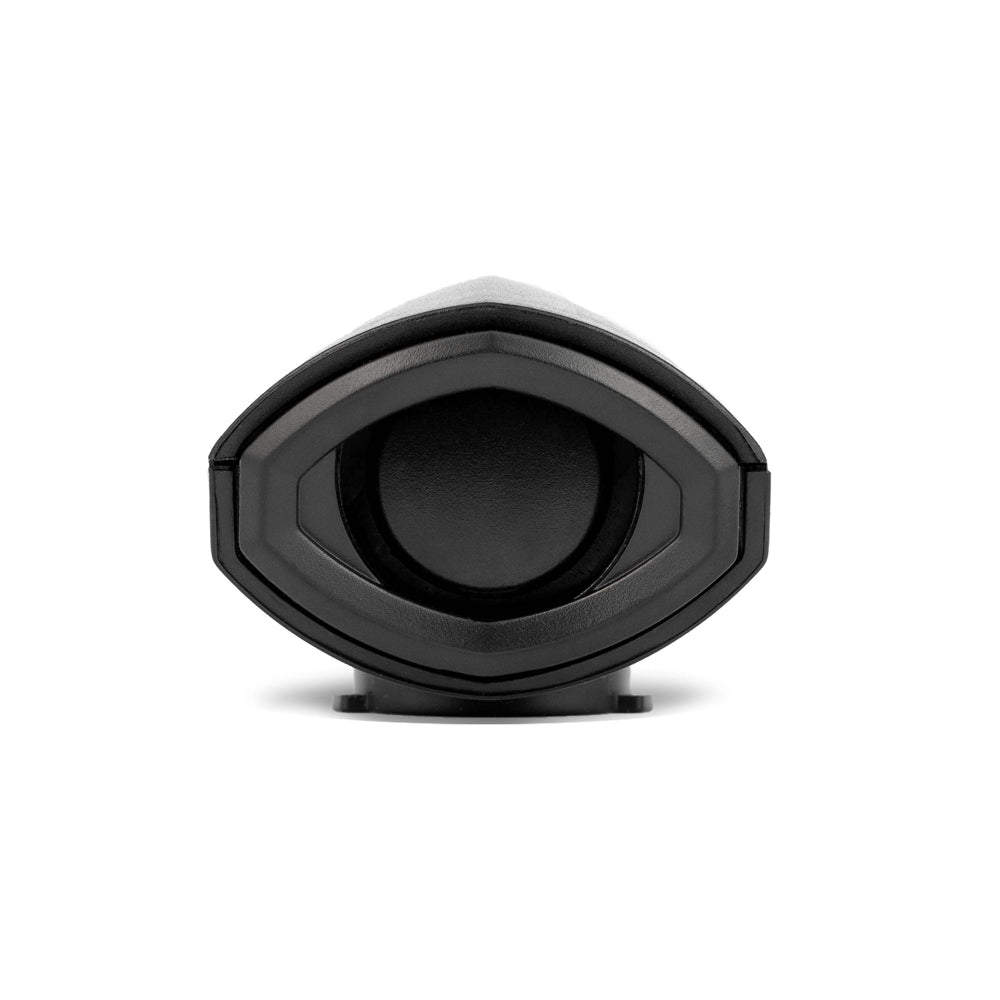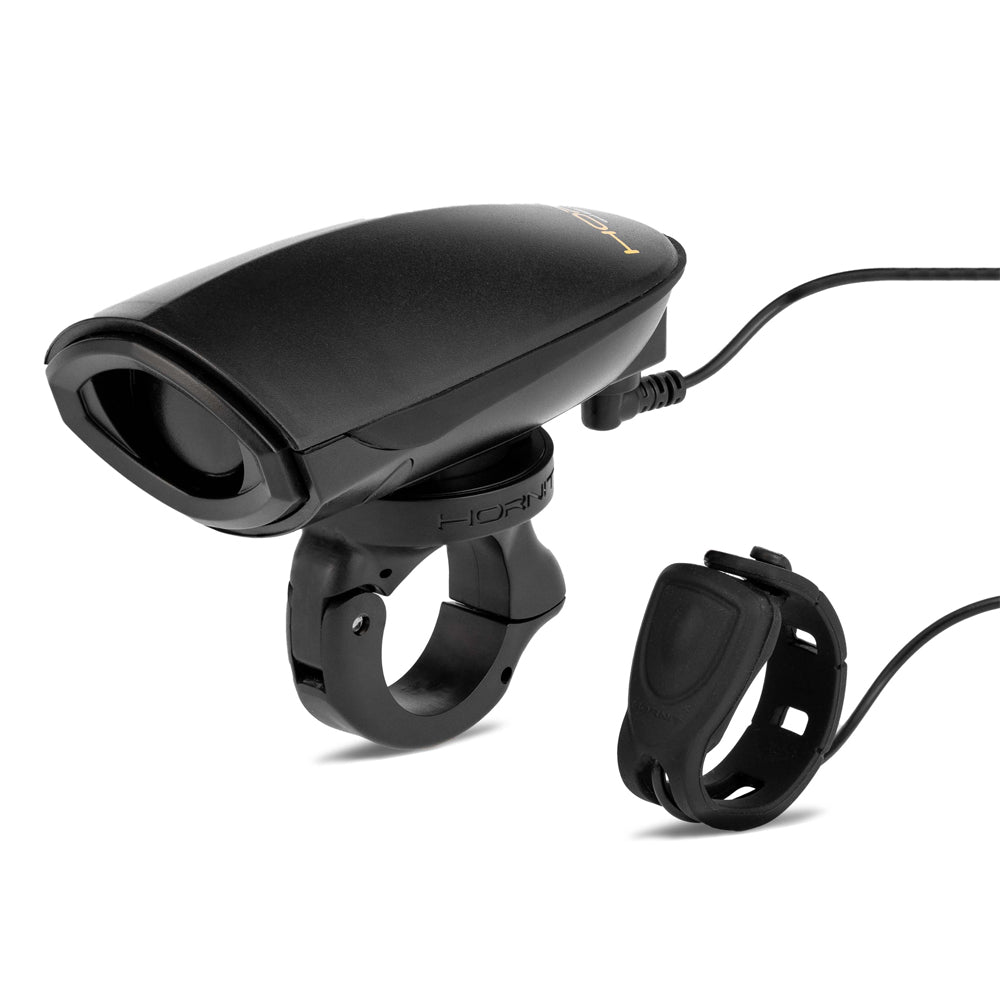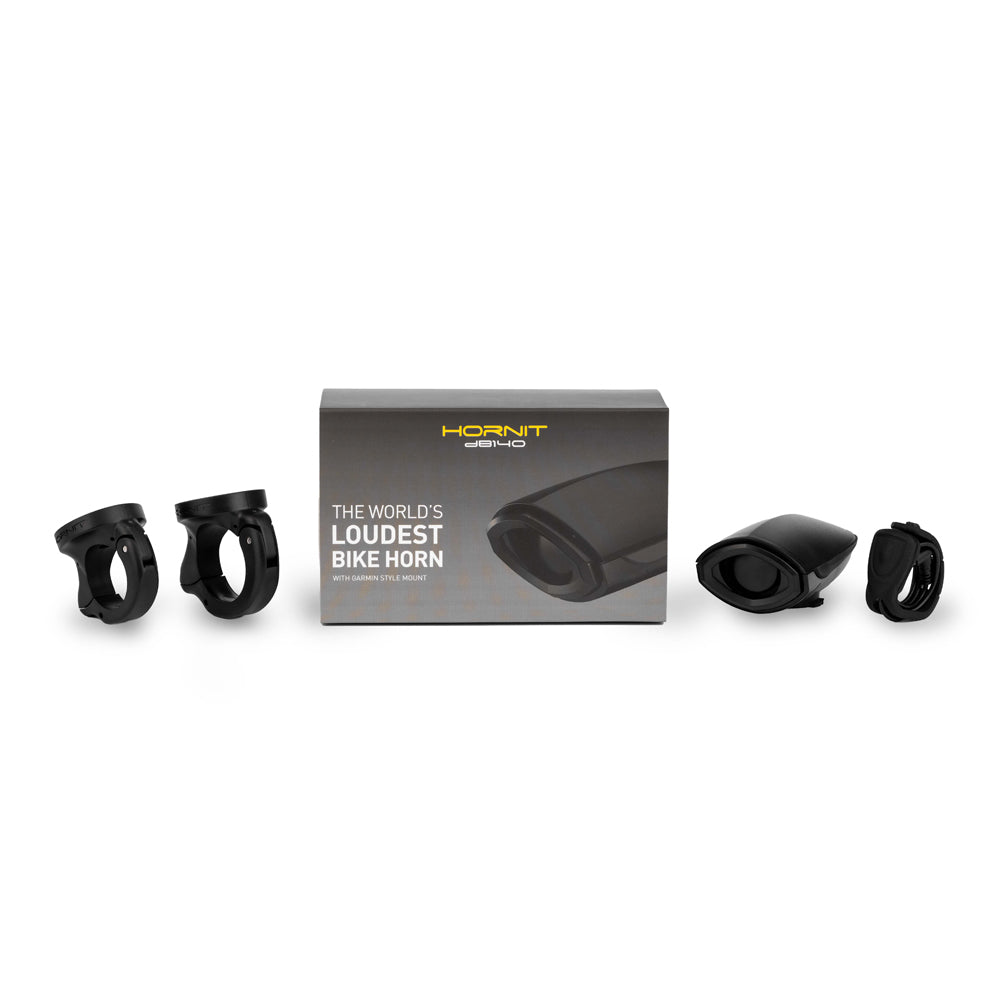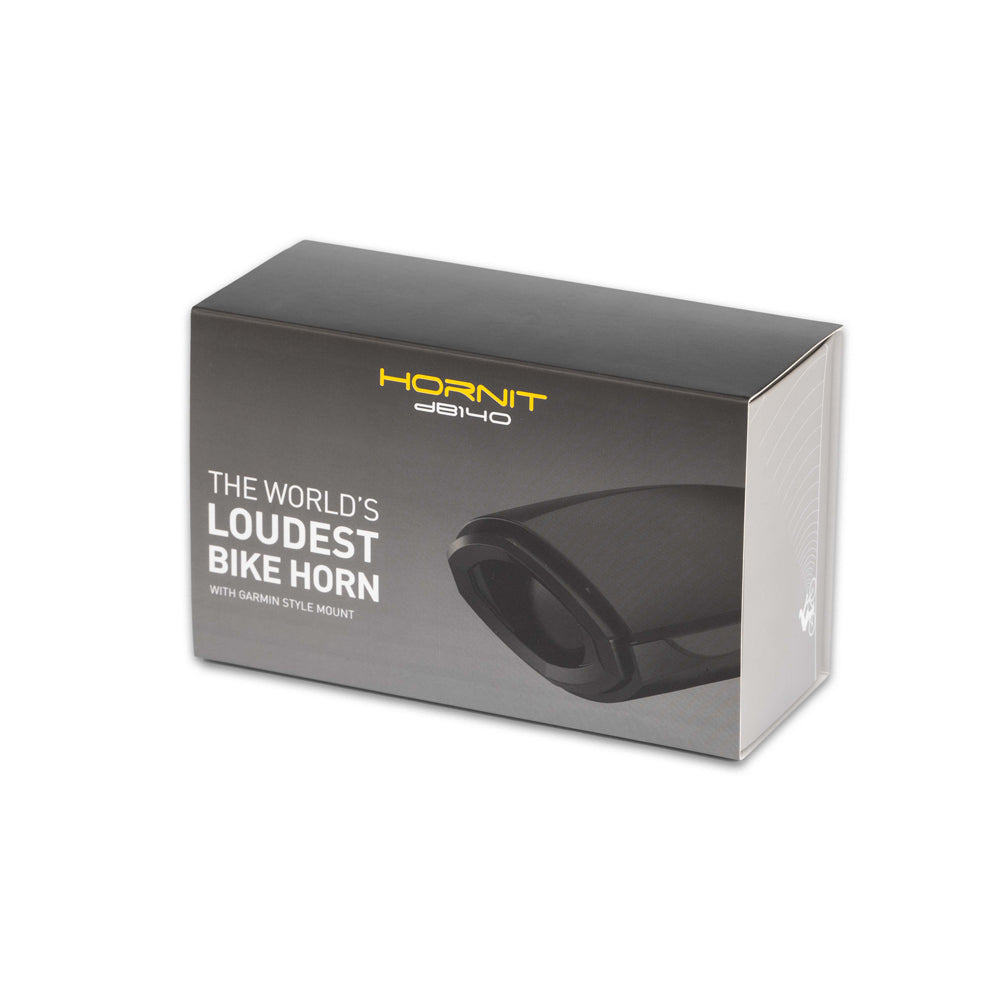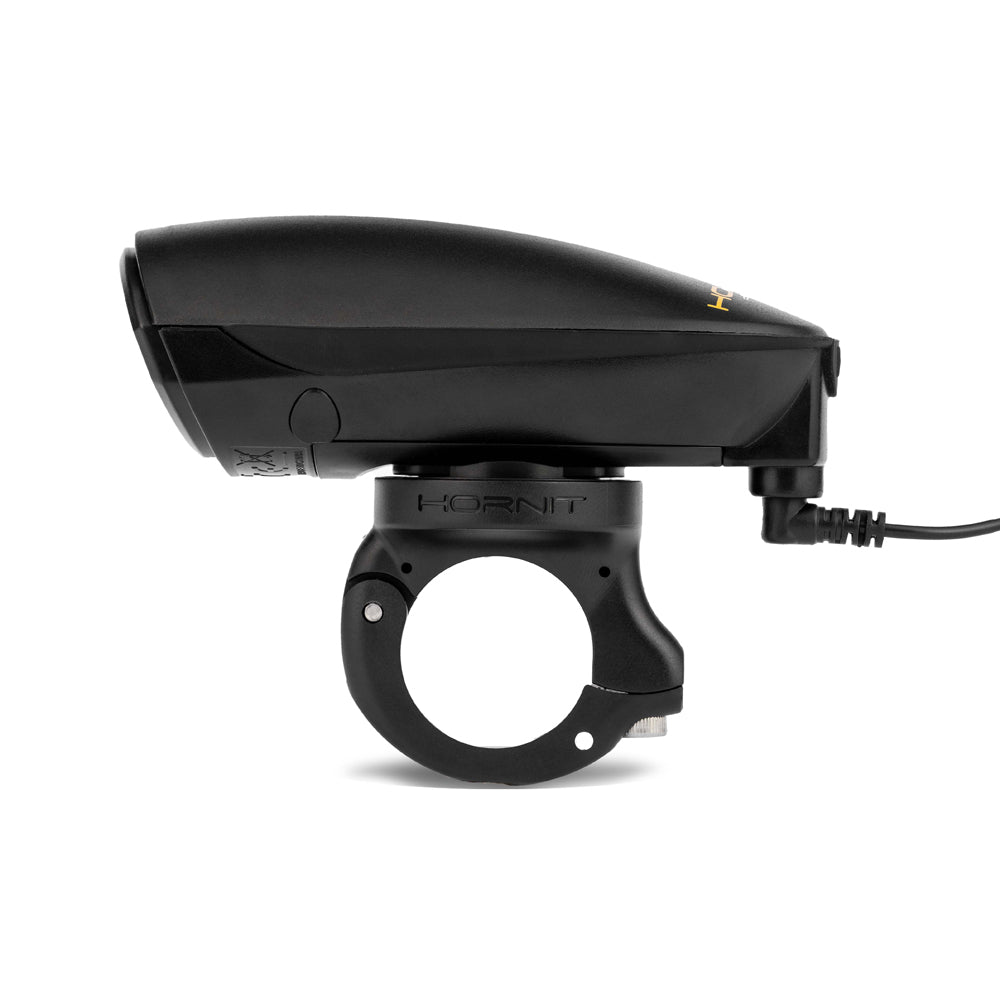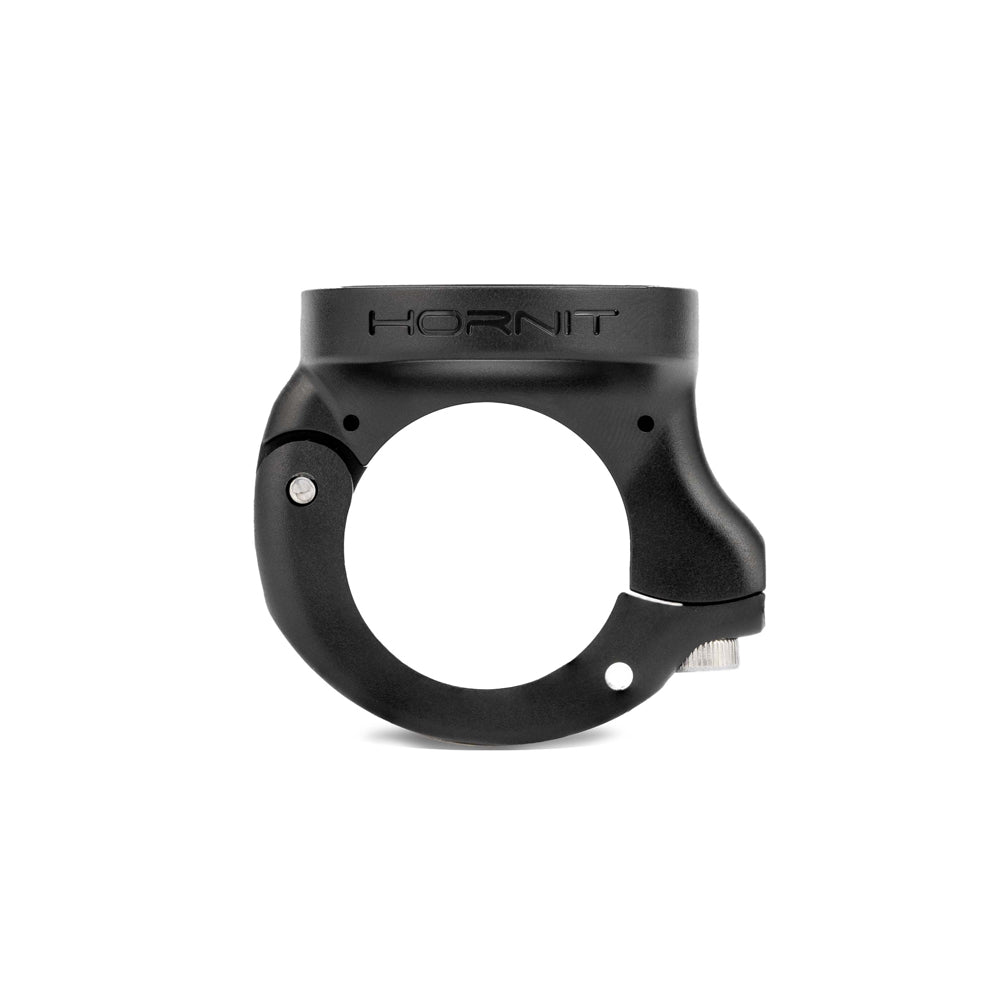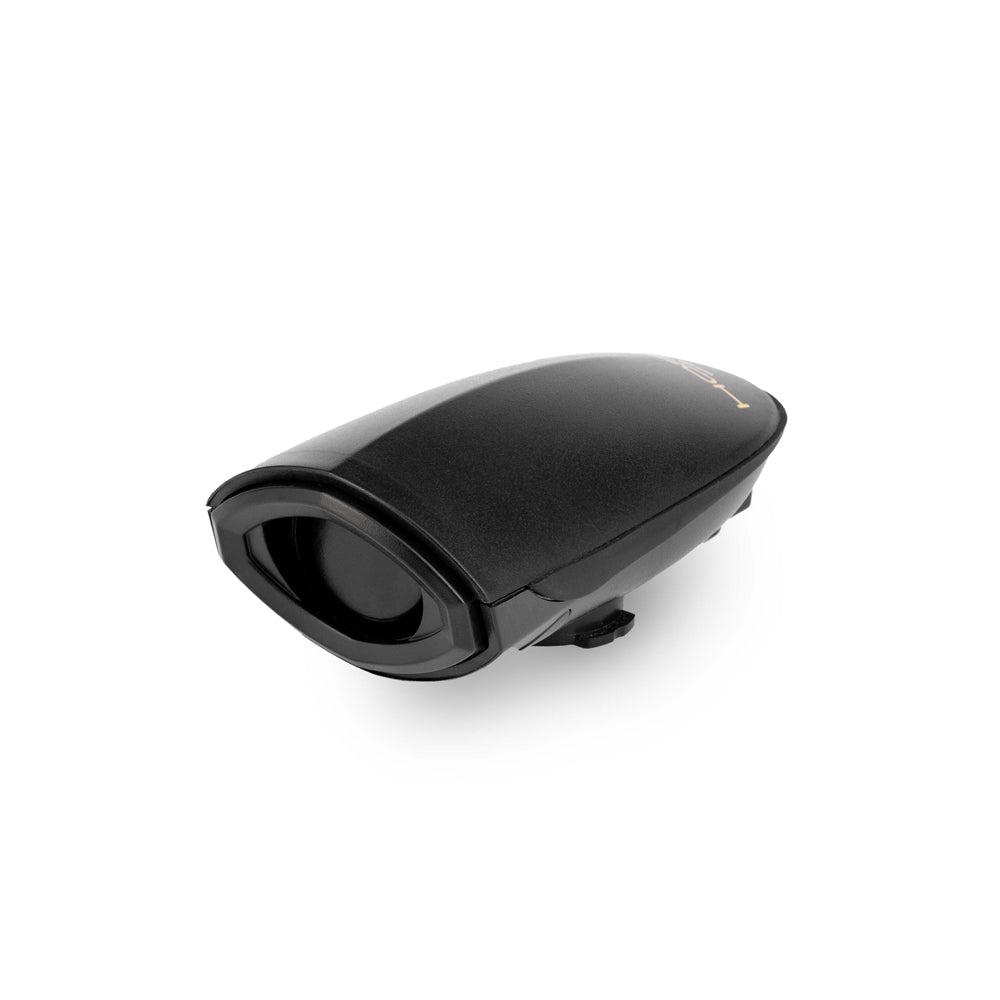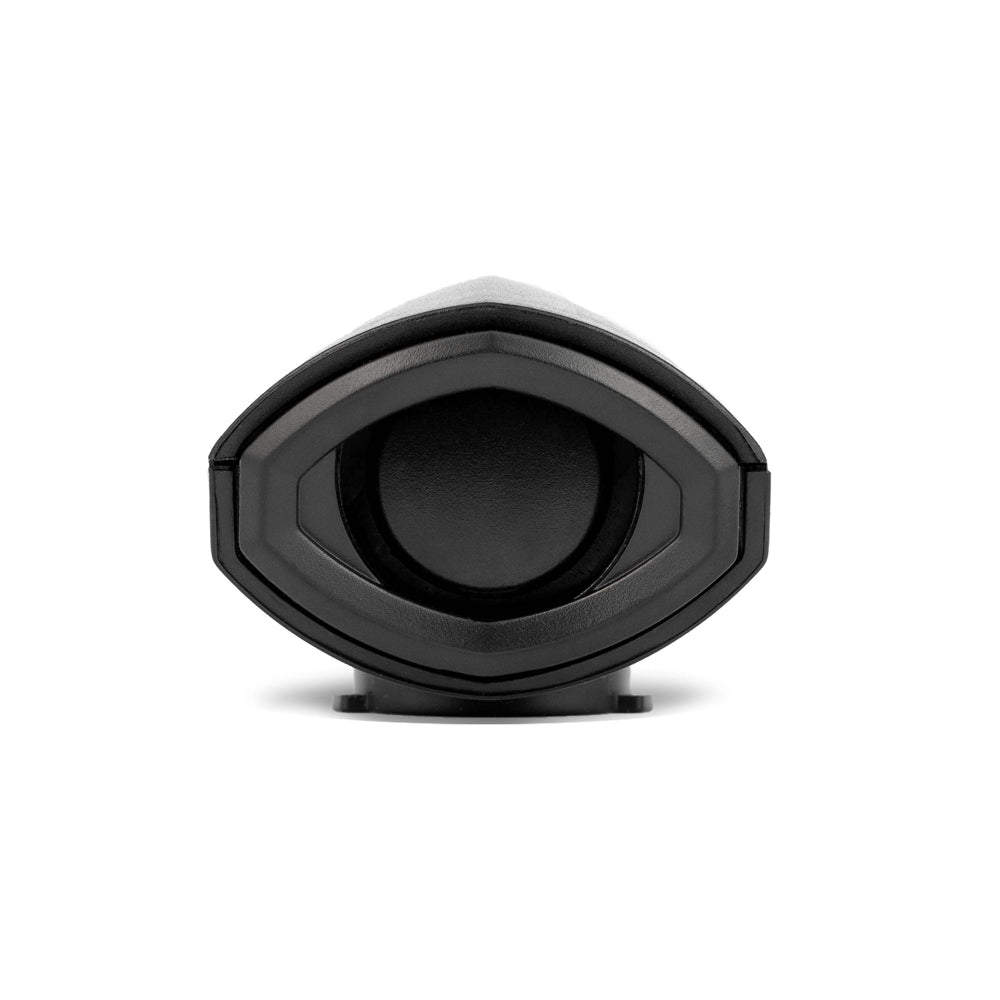 dB140 with Garmin Style Mount
According to ROSPA, 57% of cycle accidents occur because the "driver failed to look properly". The dB140 is the loudest cycle horn on the market, putting you in control of your safety by letting people know you're there. It's small, sleek and enables you to alert distracted drivers and pedestrians to your presence. Featuring a brand-new Garmin style mount, your dB140 is better than ever: rock solid on the bars, easy to remove and interchangeable with other Garmin compatible devices.
Have a question? Look at our FAQ's
THE WORLD'S LOUDEST CYCLE HORN
140 decibels is the equivalent sound of a jet engine and is 4 times louder than the nearest competitor. You can alert drivers of cars, buses, lorries & pedestrians to your presence. It has two sounds - a piercing 'road' mode (140dB) and a lower pitched car horn sound (121dB) for cycle paths. The remote trigger means it is safe and easy to use when braking, while being easy to install and remove thanks to the Garmin style mount, the dB140 fits all bikes. Completely weatherproof (although not submersible), the dB140 is a potentially life-saving accessory when riding in towns and cities.
Two Garmin Style Mounts Included
To ensure a perfect fit with all handlebar sizes two mounts are included - one mount for bars with a diameter of 22-26mm with 4 differently sized spacers and a second dedicated for 31.8mm diameter bars (road bikes). You can use your spare mount on a different bike so you can easily swap the dB140 from one bike to another.
Impressive performance
Featuring two horn modes; 140dB and 121dB respectively, the dB140 requires uses 2 x AAA batteries which last for up to 12 months of normal use (6x 1 second blasts per day). The dB140 makes riding in town safer and less stressful: no need to shout, no need to swerve, no more emergency braking.
Ride safely.
According to ROSPA, 57% of cycle accidents occur because the "driver failed to look properly". To put this another way, if cyclists used horns to alert drivers to their presence it would prevent more than half of all serious cycle accidents.
Be heard.
Choosing to ride a bicycle shouldn't mean sacrificing your safety. All other road vehicles must have a horn by law. That's where the dB140 comes in. Equipping cyclists with a horn that can be heard by all road users, the dB140 ensures you're always heard.
Always ready.
A critical part of the design, the remote trigger ensures you can operate the horn and brake simultaneously. Simply fit the remote trigger where your thumb rests on the bars.
Enjoy the ride.
The dB140 gives you the ability to let other road users know you're coming and that alone makes cycling much less stressful. No more shouting, fewer emergency stops and more time spent enjoying the ride.
Further Information
SOUND
'PIERCING' MODE OUTPUT: 140db
'HORN' MODE OUTPUT: 121 db.
BATTERIES
TYPE: 2 x AAA BATTERIES 24g
TOTAL WEIGHT
HORN, TRIGGER, LARGER GARMIN MOUNT AND BATTERIES = 102g
HORN, TRIGGER, SMALLER GARMIN MOUNT (INCLUDING ONE SPACER) AND BATTERIES = 100g.
INGRESS PROTECTION RATING
IP44. PROTECTION FROM SPLASHED WATER AND SOLID OBJECTS GREATER THAN 1mm IN DIAMETER.
DIMENSIONS AND WEIGHT

HORN 98mm(L) x 48mm(W) x 42mm(H), 48g
TRIGGER 355mm(L) x 20mm(W) x 9mm(H), 10g
MOUNT FIXING:

MOUNT OPTION 1: 22-26mm GARMIN MOUNT (UNIVERSAL FITTING FOR VIRTUALLY ALL BIKES) 16g

MOUNT OPTION 2: 31.8mm/1.25" GARMIN MOUNT (MODERN STANDARD FOR DROP HANDLEBARS), 20g

Frequently Asked Questions
The Hornit dB140 is 140 decibels making it the world's loudest horn.
We have upgraded the electronics and some of the components from the old version as well as completely changing the mount system to a Garmin style mount. The internal upgrades are designed to improve performance while the Garmin style mount makes the dB140 rock solid on the bars, easy to remove and interchangeable with other Garmin compatible devices.
Our dB140 is not waterproof, however it is weather resistant and is tested to work even in torrential rain . The IP rating is IP44 meaning that it is counted as splash proof.
The Garmin style mounts are compatible with virtually every diameter of round bar (22-26mm) and 31.8mm road bike handlebars with our 2 included brackets. Unfortunately, if you have flat aero bars then the mounts will not work. They must be round.
Hornit in the wild!
#Hornit on your photos for the chance to feature on our Instagram.
All Adults Bike Horns & Lights
Total 5 star reviews: 93
Total 4 star reviews: 13
Total 3 star reviews: 2
Total 2 star reviews: 1
Total 1 star reviews: 0
97%
would recommend this product
Satisfied customer

My replacement this year after four years of wonderful service of the original which only expired due to a crash impact - pot hole!! Survived much wet weather outside when travelling to railway stations where there is no (FREE) covered provision for cyclists who dont want to pay council's who fail anyway to spend money taken in fines on potholes.

Brilliant!

Very loud. I use one of the horns while on the road and cars actually hear it as they do move over, and the second horn for pedestrians while cutting through an alley way it makes them jump but they also move. Only thing I would change is to make the button glow in the dark or so it can be seen somehow at night.

Camilla R.

Verified Buyer

Neater mount

Had the first version but the button broke so had to replace it.

This mount is much cleaner on the handlebar and should the button break again, I can get a replacement. Still as loud!

Nev N.

Verified Buyer

Loud enough but not very

Loud enough but not very effective if someone is wearing headphones
Reviews Loaded
Reviews Added