Secured by
CLUG PRO combines the Eurobike award-winning CLUG with FIDLOCK's magical magnet and ratchet system to ensure your bike always stays secure.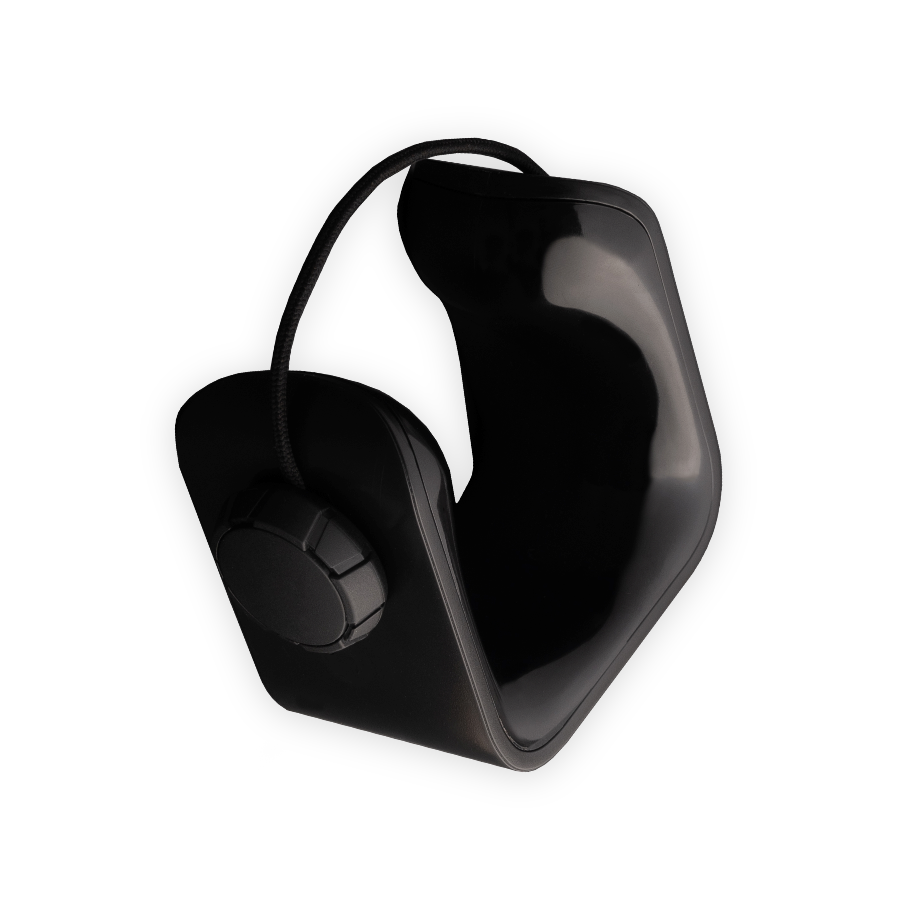 CHOOSE YOUR CLUG PRO
Keeping your bike safe and secure during long-term storage, the CLUG PRO hugs your bike tyre and works with your floor to store your bike vertically or horizontally. It's designed to fit all road, hybrid, gravel and mountain bike tyres between 23-81mm (1-3.2").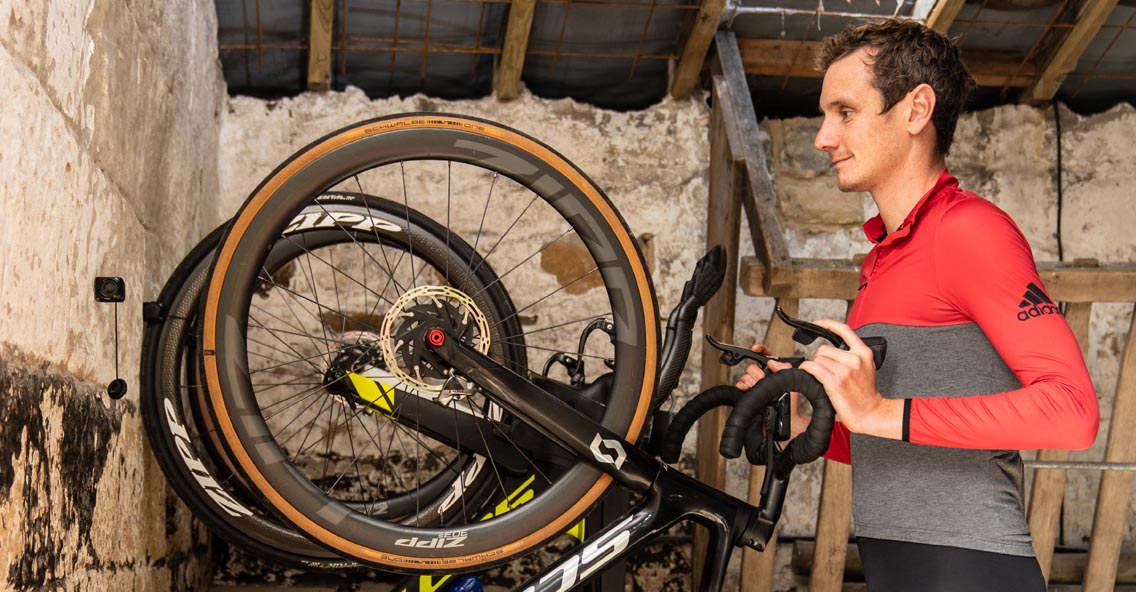 CLUG PRO X ALISTAIR BROWNLEE
Tiny, beautifully functional, space-enabling & secure in use.
.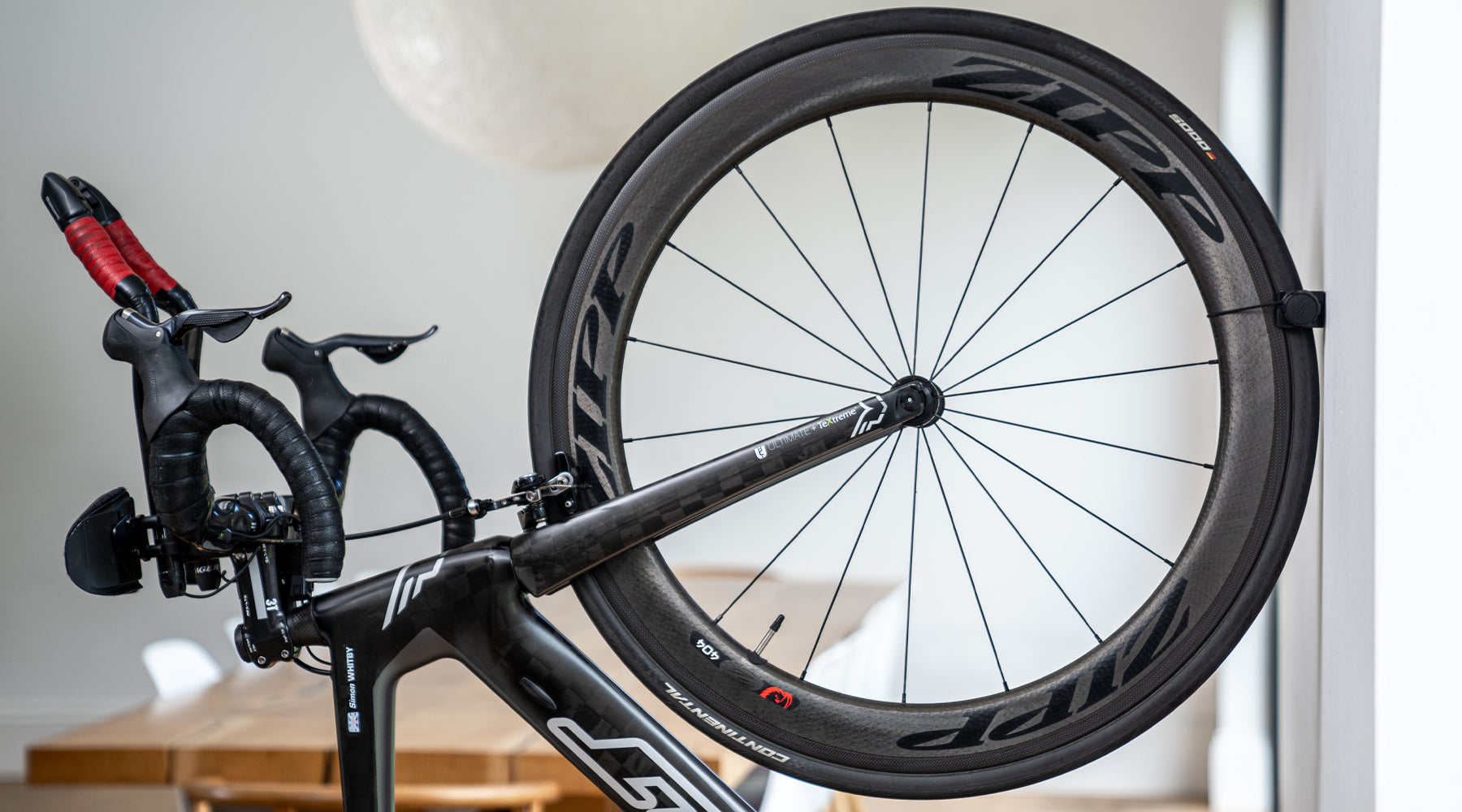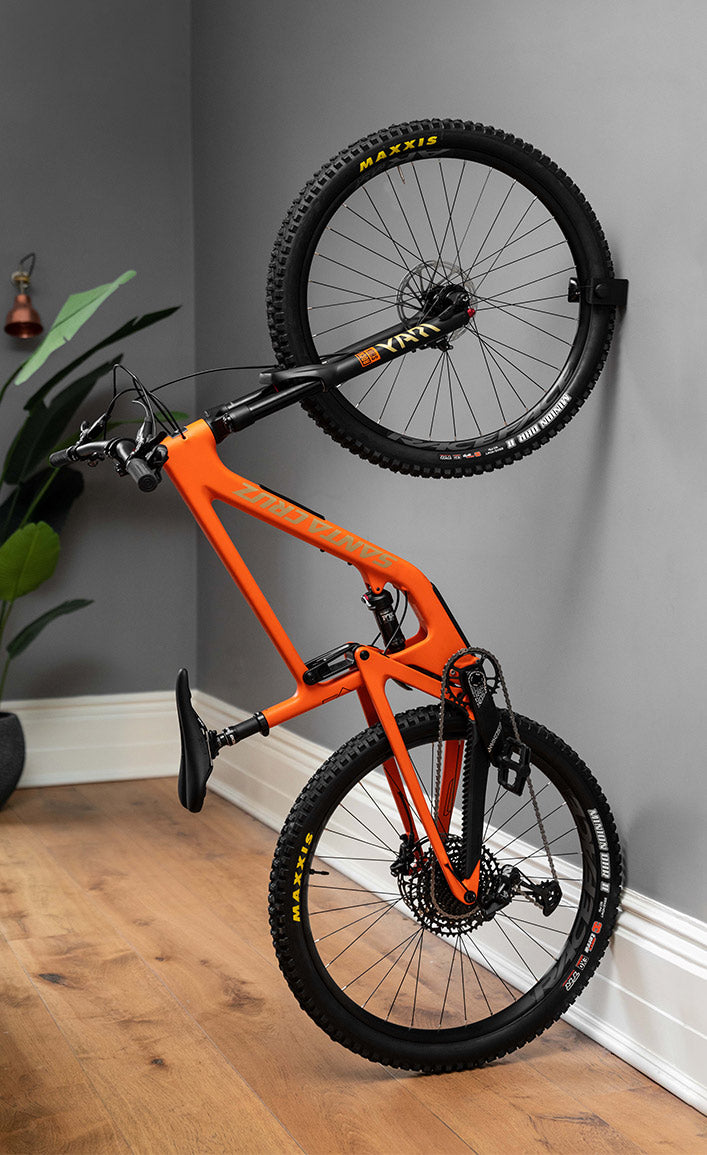 CUTTING EDGE DESIGN
Combining the extraordinarily strong FIDLOCK winch and high-performance cord, the CLUG PRO can comfortably hold a 30kg e-bike meaning your bike will be protected from accidental knocks or tyre deflation over the long term.

Beautiful storage.
CLUG PRO is the world's smallest bike rack. It's so small that it's virtually invisible when the bike isn't there.
2 YEAR WARRANTY.
CLUG PRO is made from a durable ABS polymer, tested for 10,000 insertions and comes with a 2-year warranty as standard.
Secured by FIDLOCK.
The CLUG PRO uses FIDLOCK's magnetic-mechanical technology which turns the moment of opening and closing the winch into a uniquely satisfying experience. The magnets automatically locate the winch and it's undercut, interlocking teeth give it incredible strength.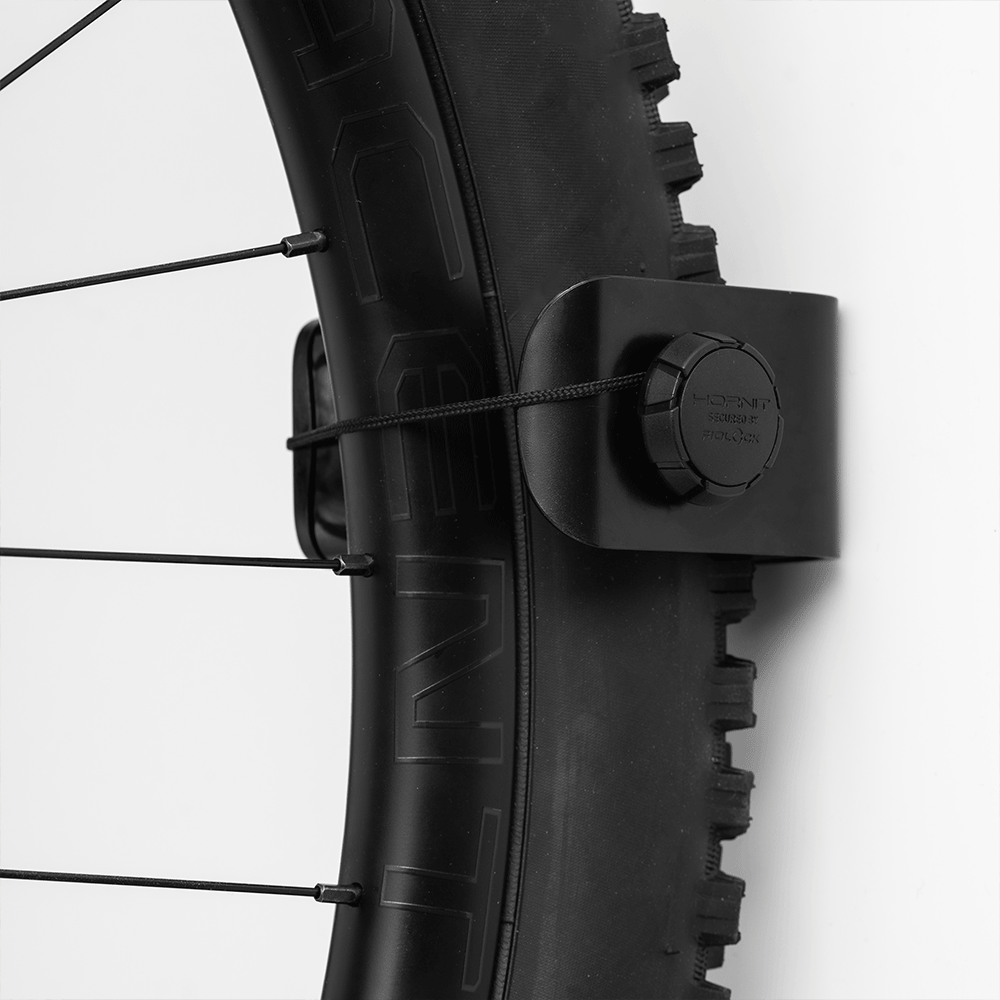 Made to measure.
Rims come in all shapes and sizes, which is why we have designed the CLUG PRO so that it can be tailored to fit your bike. Once you have selected the correct CLUG PRO size, you can adjust the length of the cord which wraps neatly around the winch handle as you twist to secure it in position.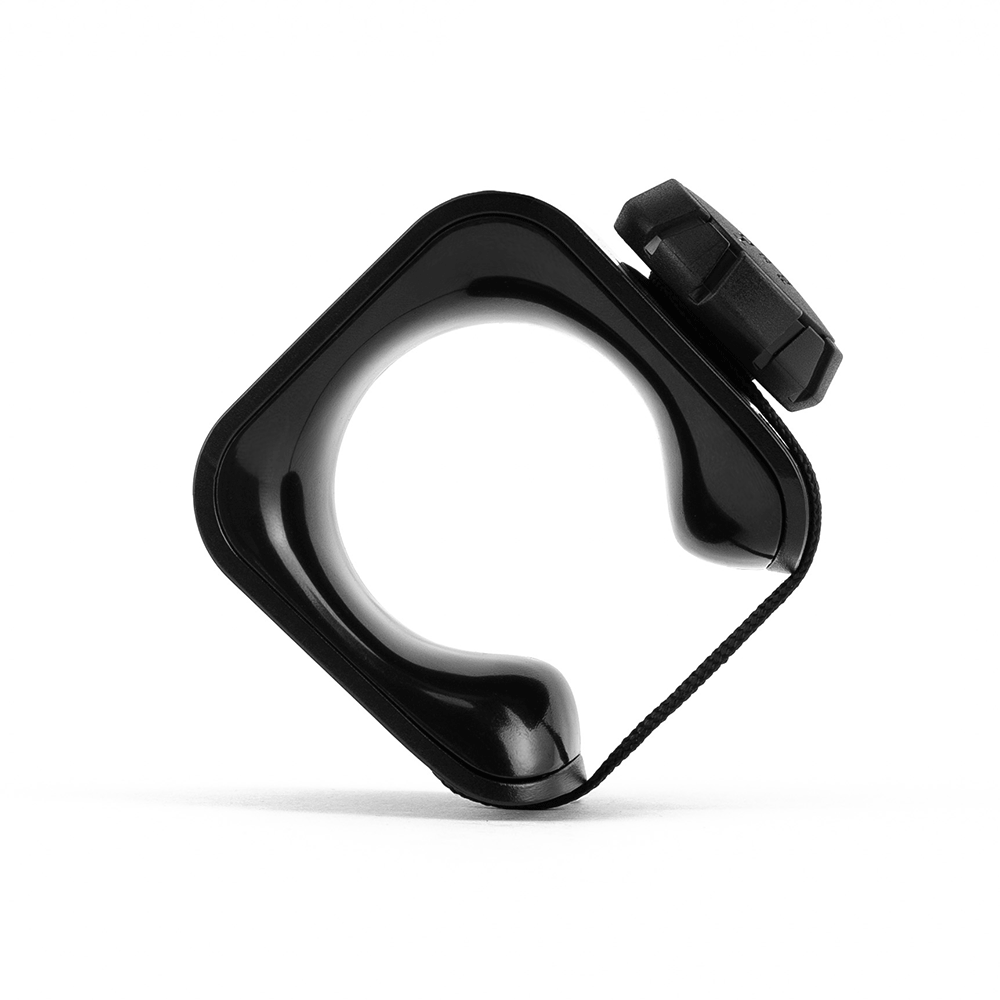 Trusted by an Olympian.
Used by double Olympic gold triathlete, Alistair Brownlee to store his priceless collection.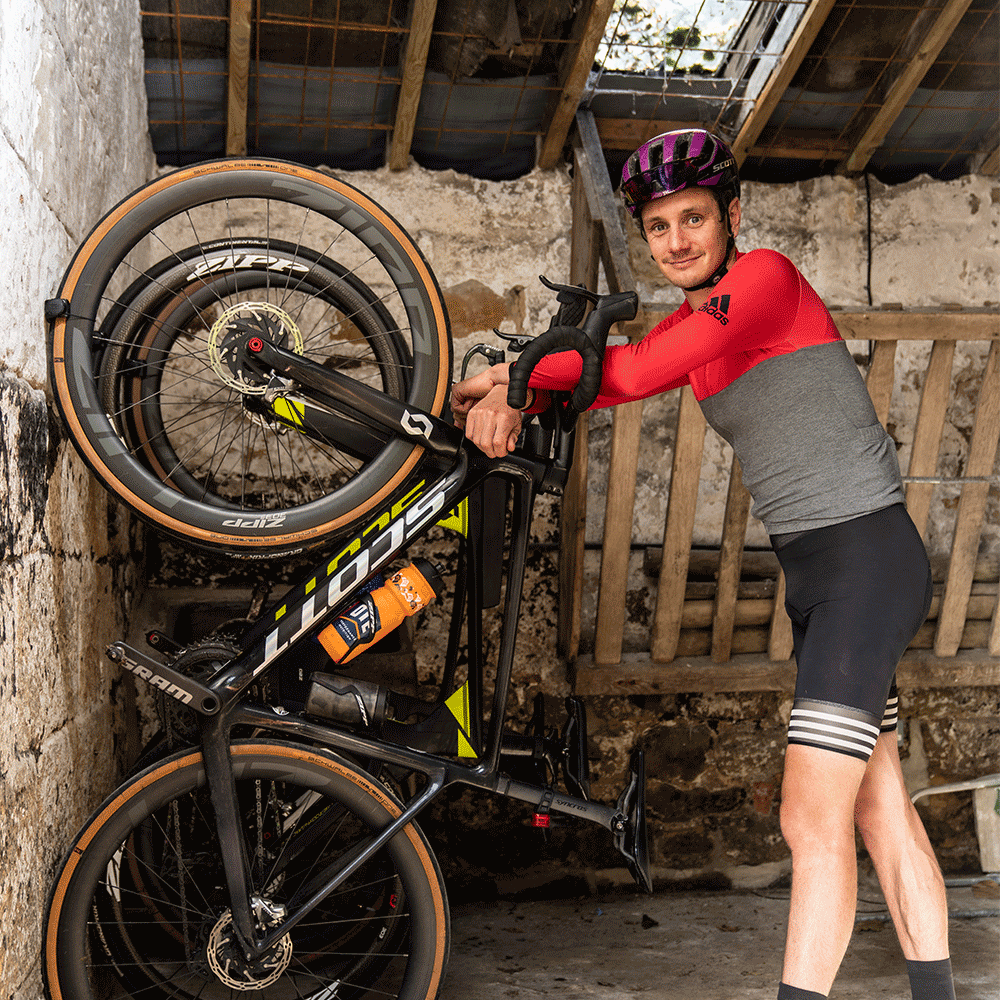 HOW TO MEASURE YOUR TYRE.
We designed the CLUG PRO to be a great fit with just about every bike tyre out there. We sell five versions of the CLUG PRO - one to fit standard road bike tyres between 23 and 32mm (1" - 1.25") and one to fit hybrid tyres between 33 and 43 mm (1.3" - 1.7"). We also have three different MTB CLUG's to fit fat mountain bike tyres between 1.75 - 3.2'' (44mm and 81mm).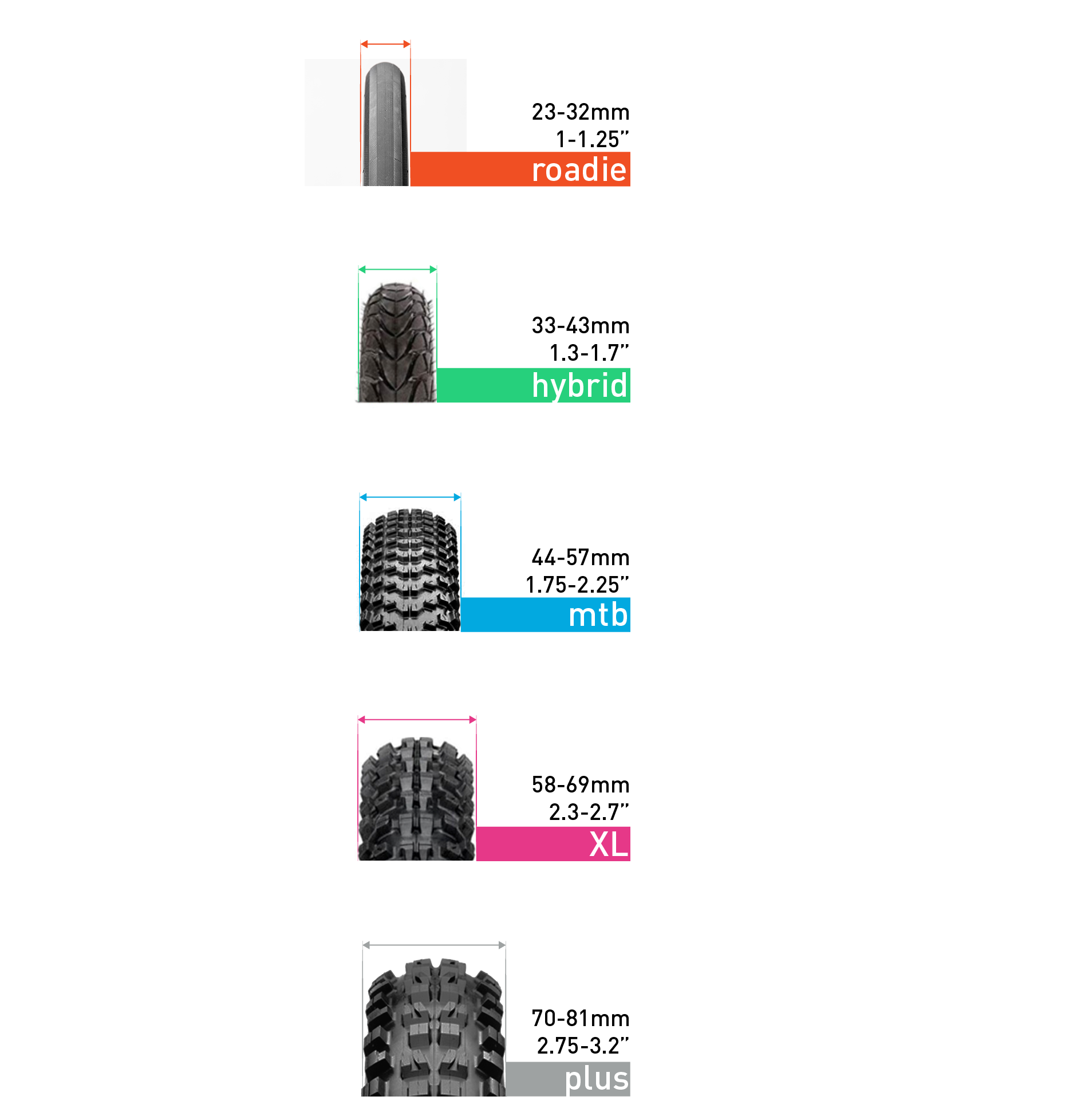 HOW TO INSTALL.
It's super simple! Just follow the instructions inside the box or check out the link below to view the steps online. CLUG PRO fixes in place with two screws (screws and wall plugs are included). You'll be up and clugging in no time.