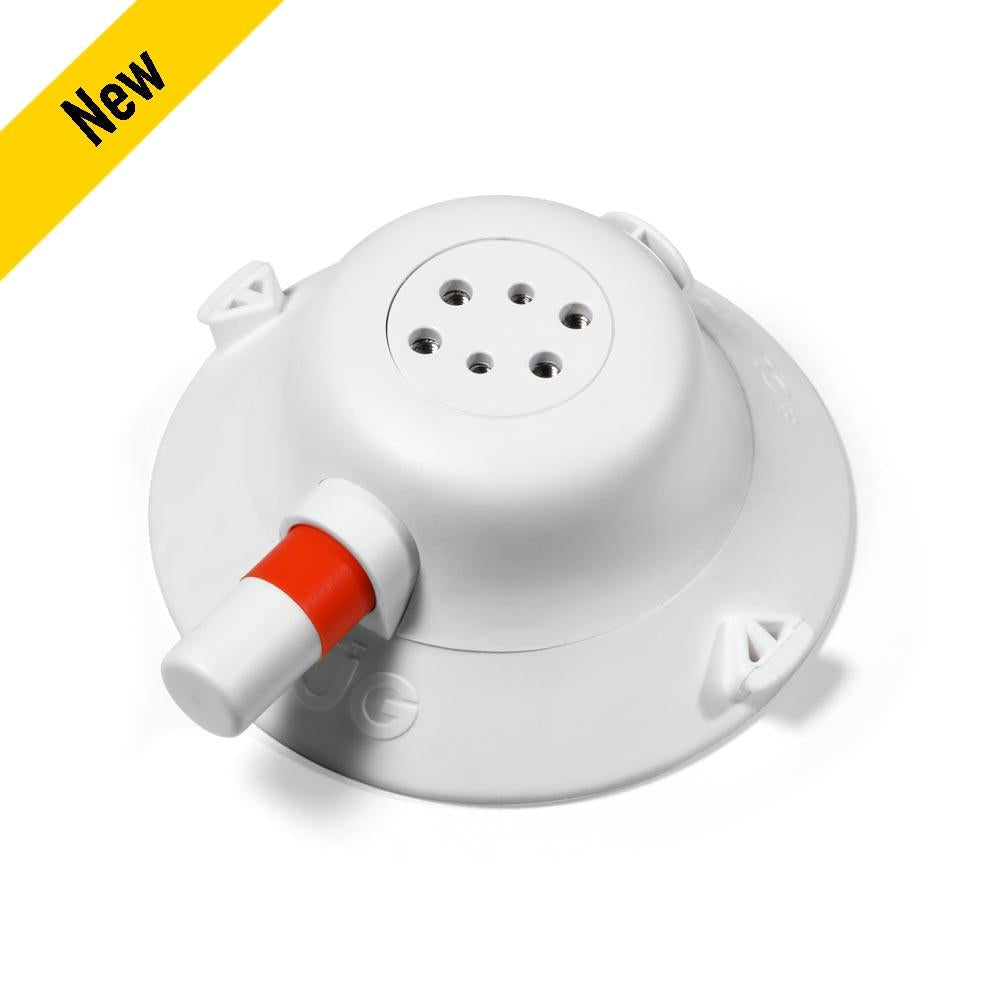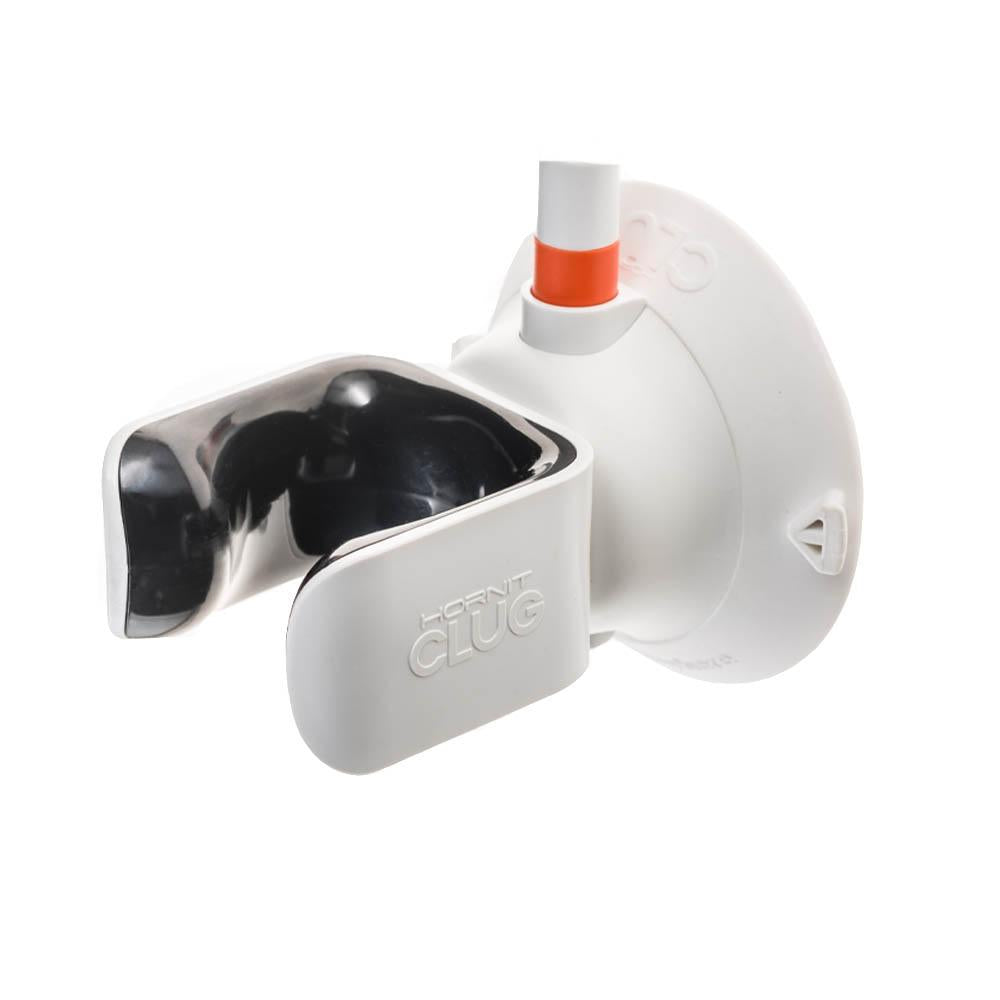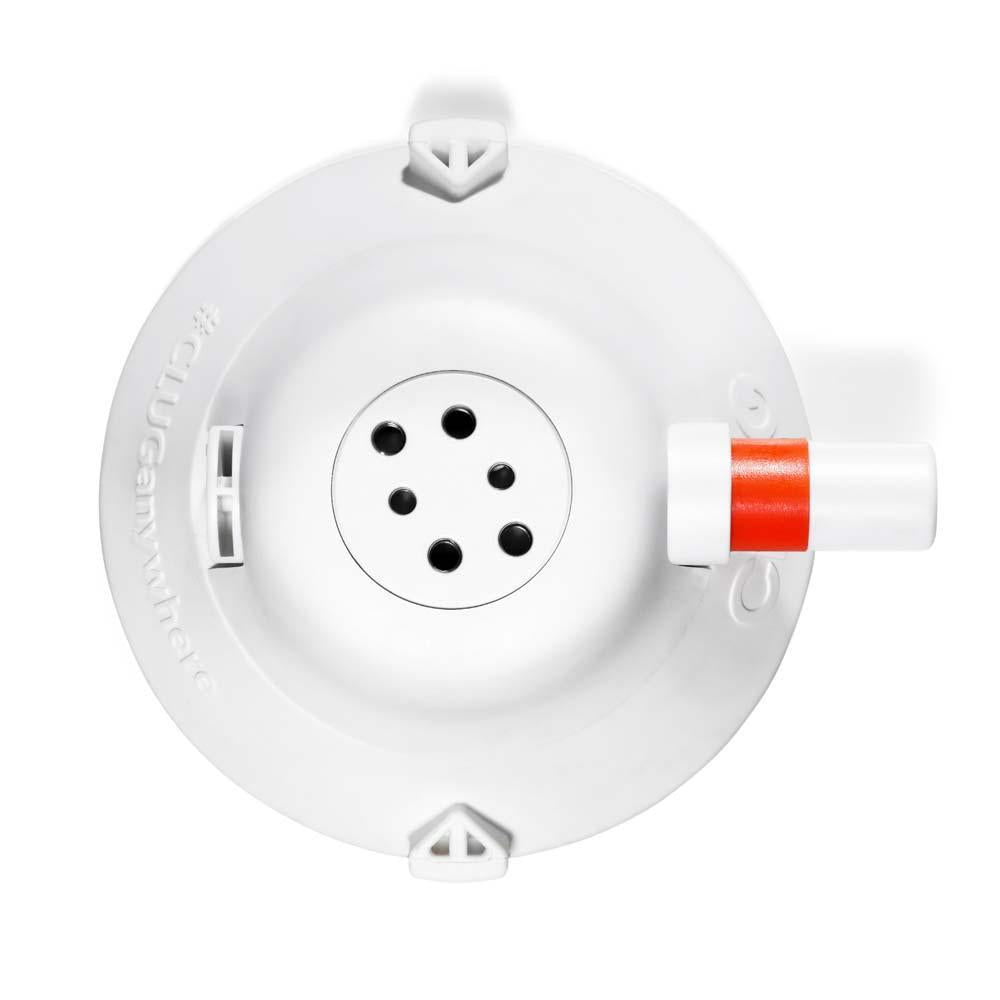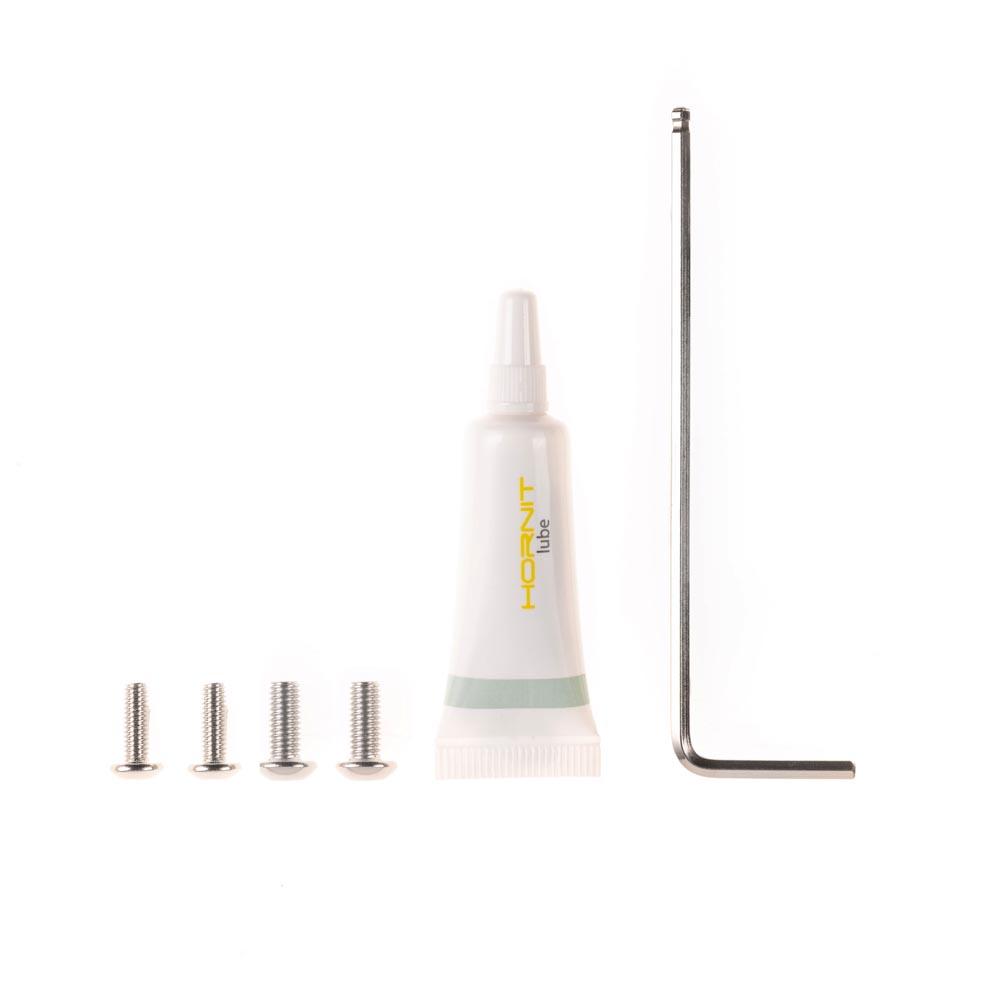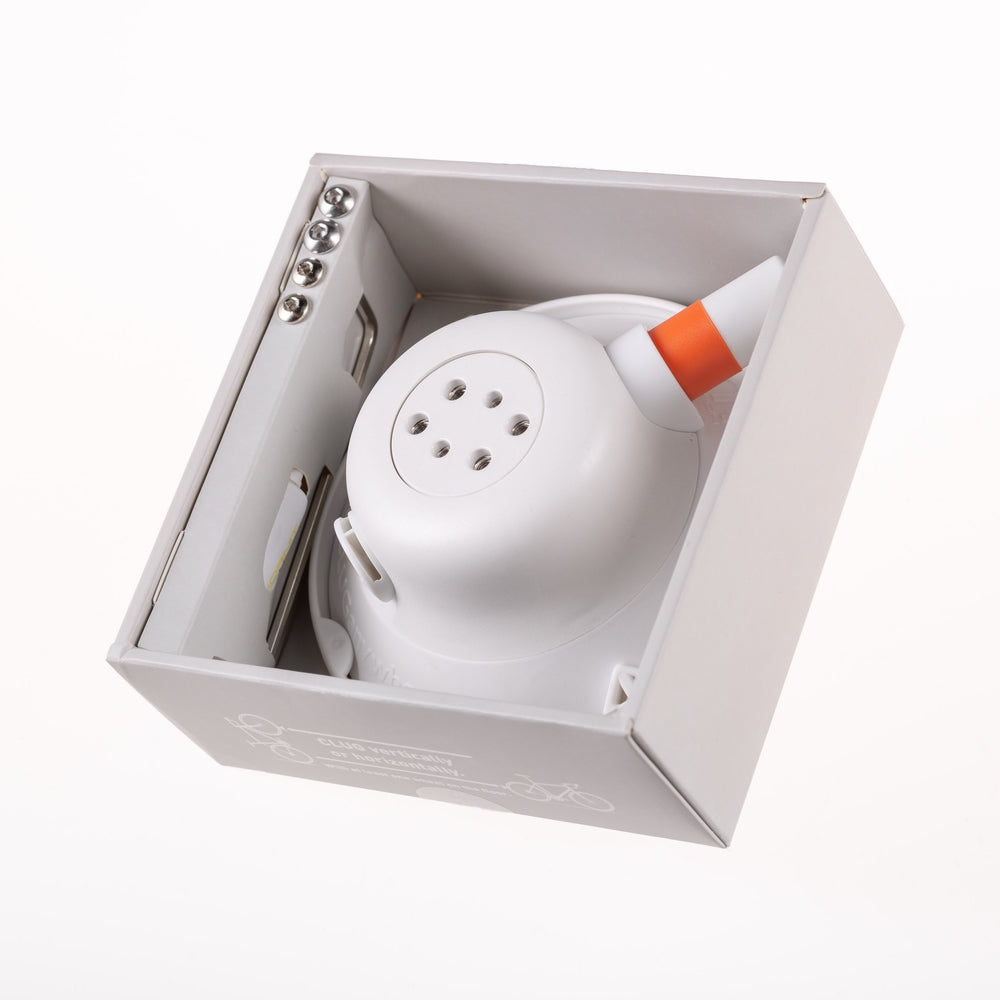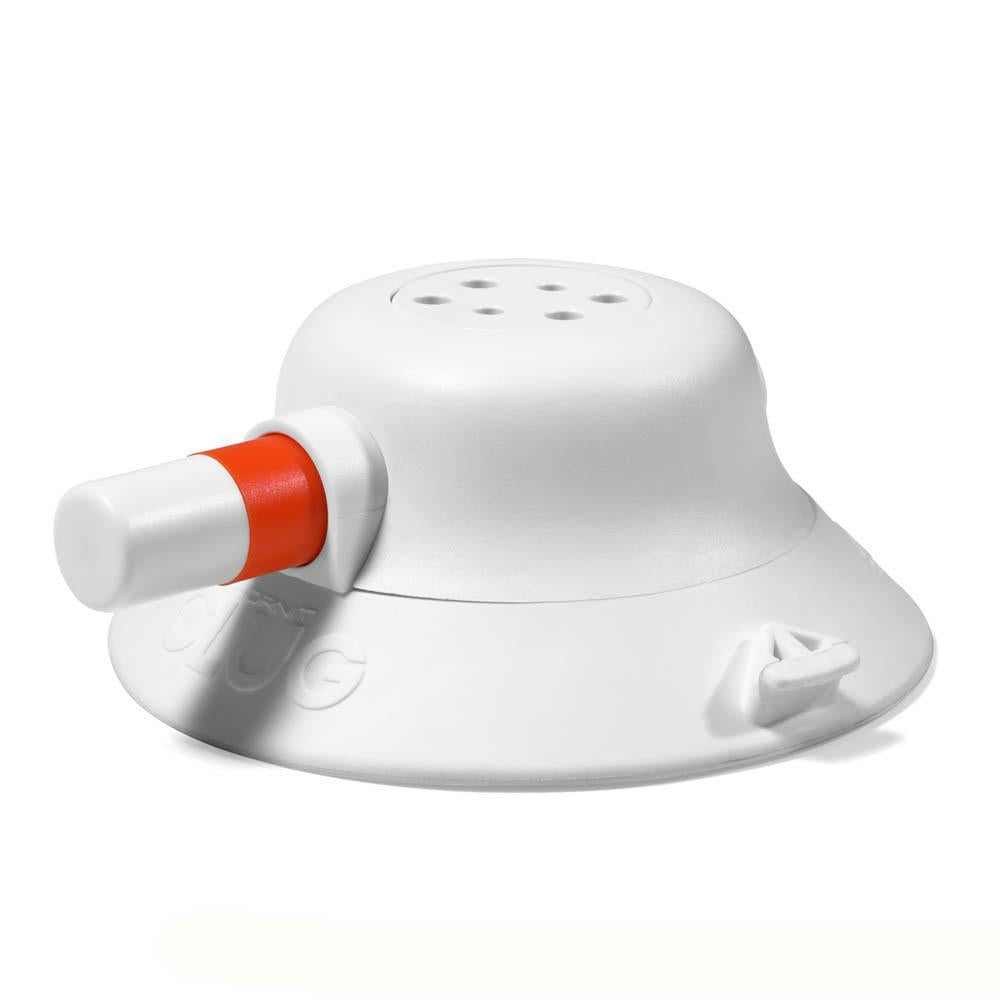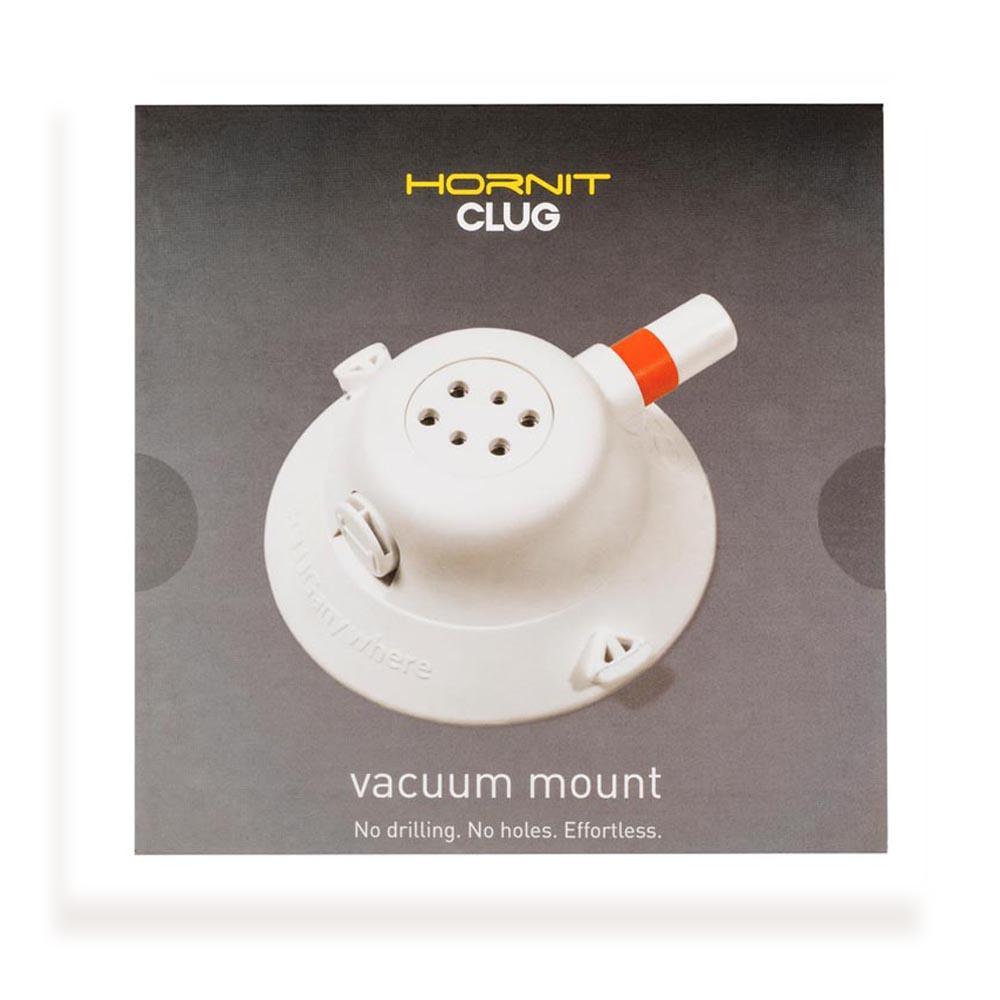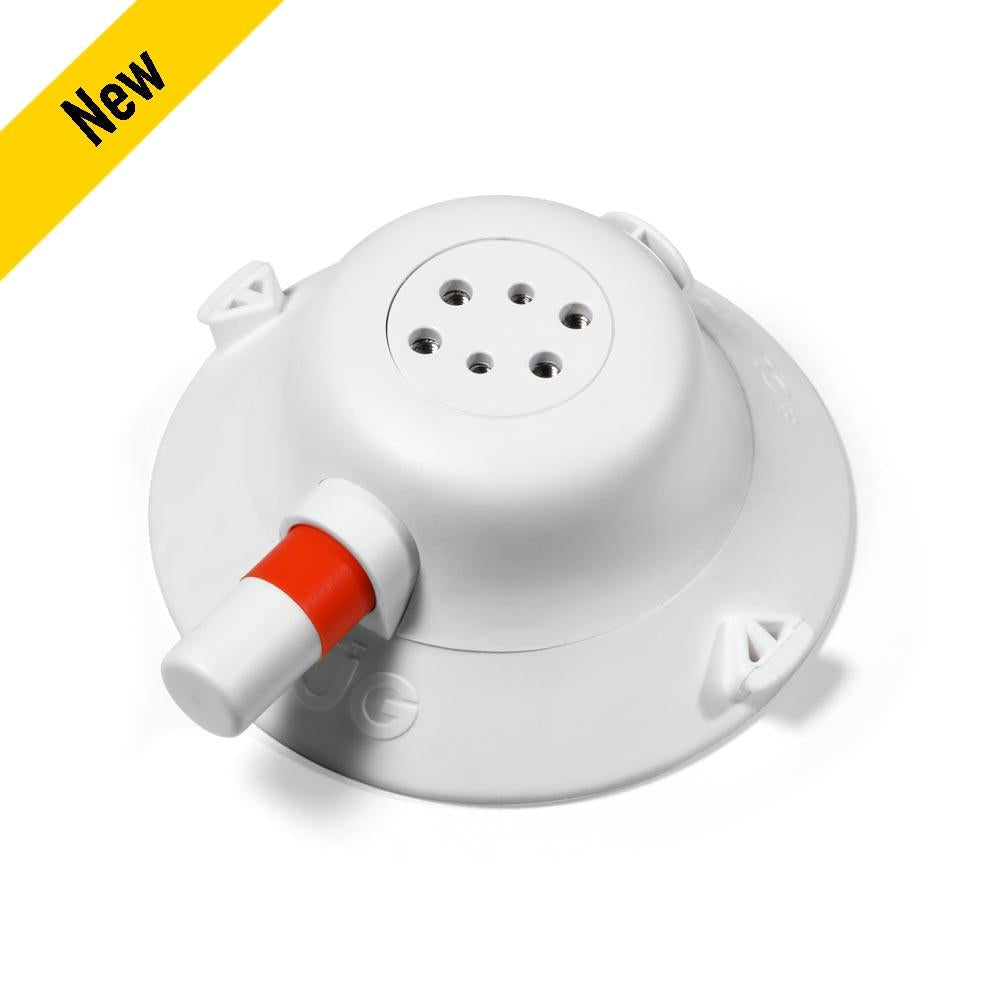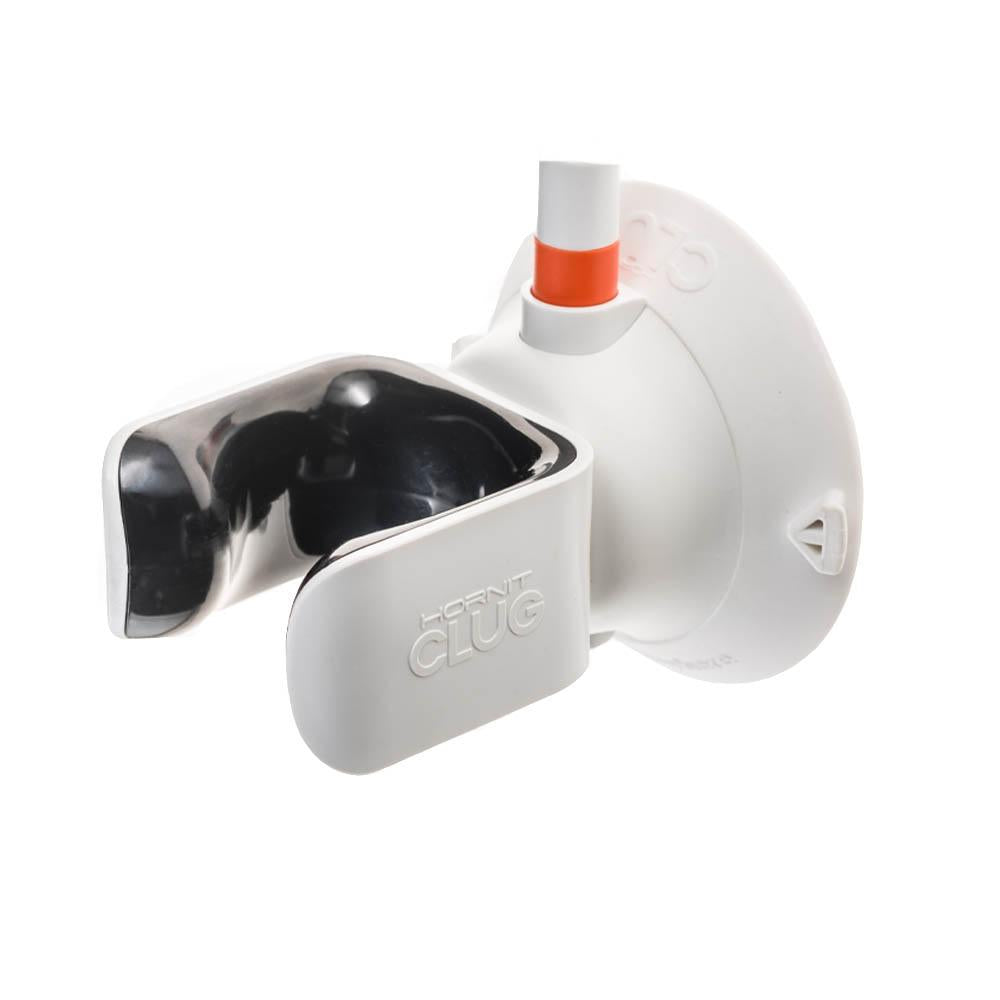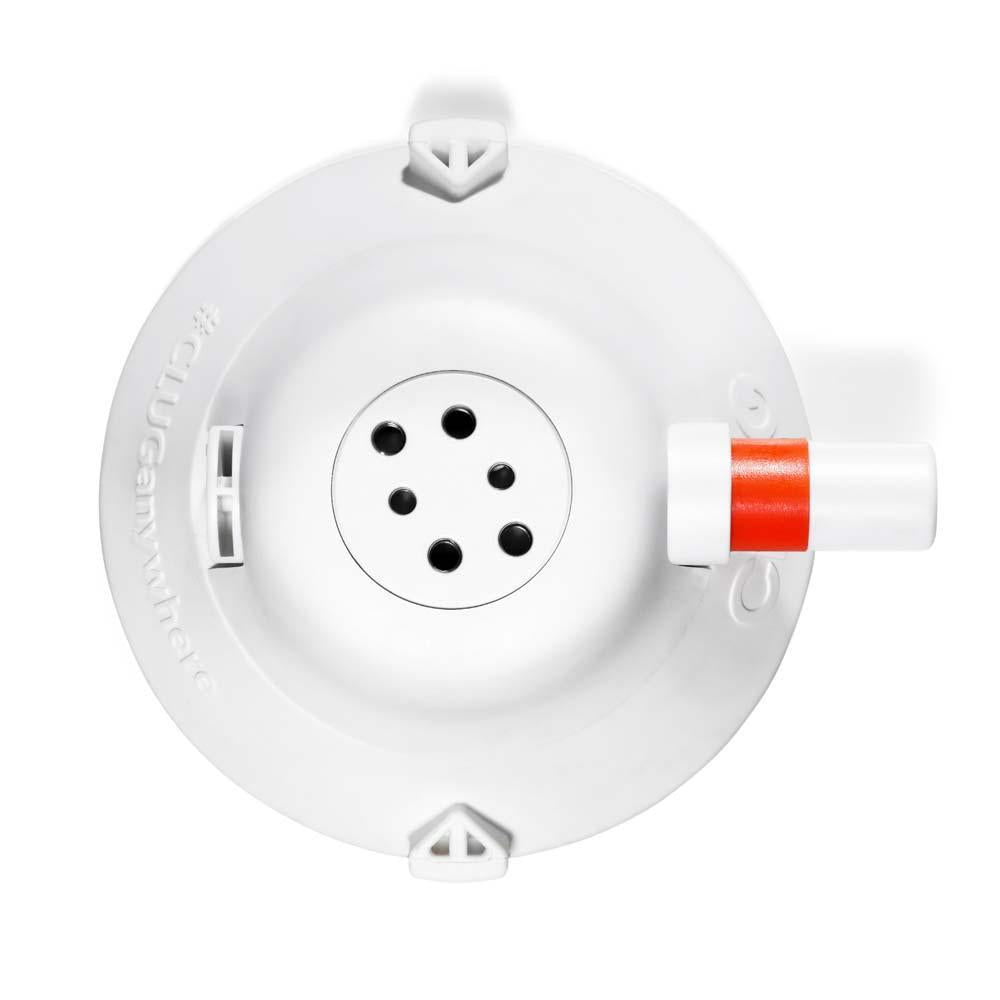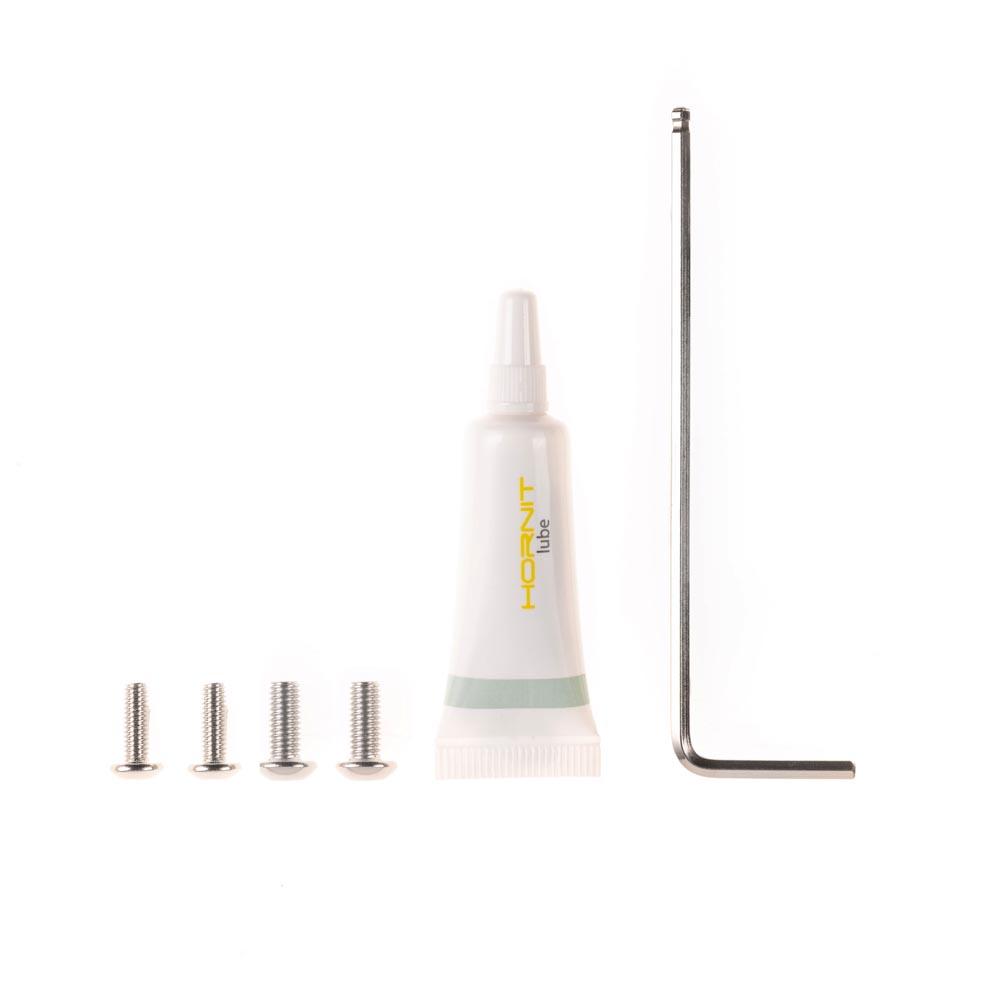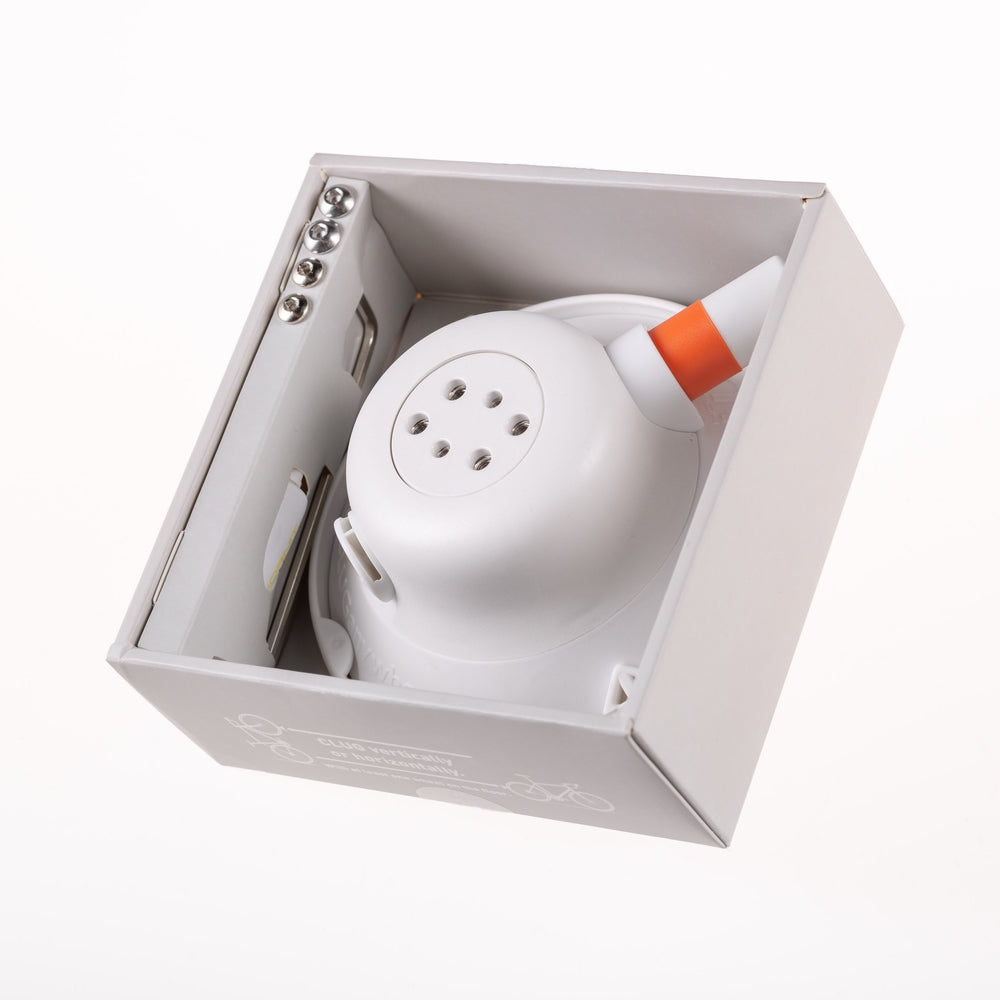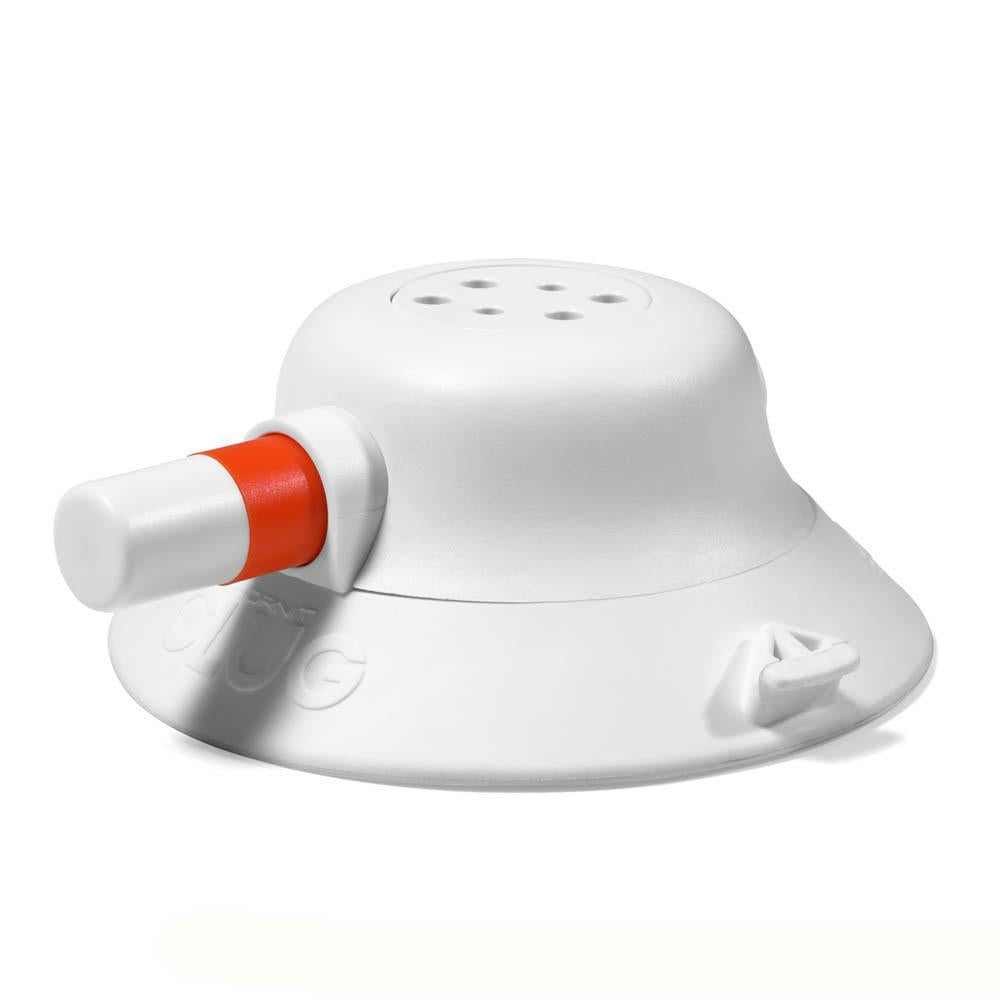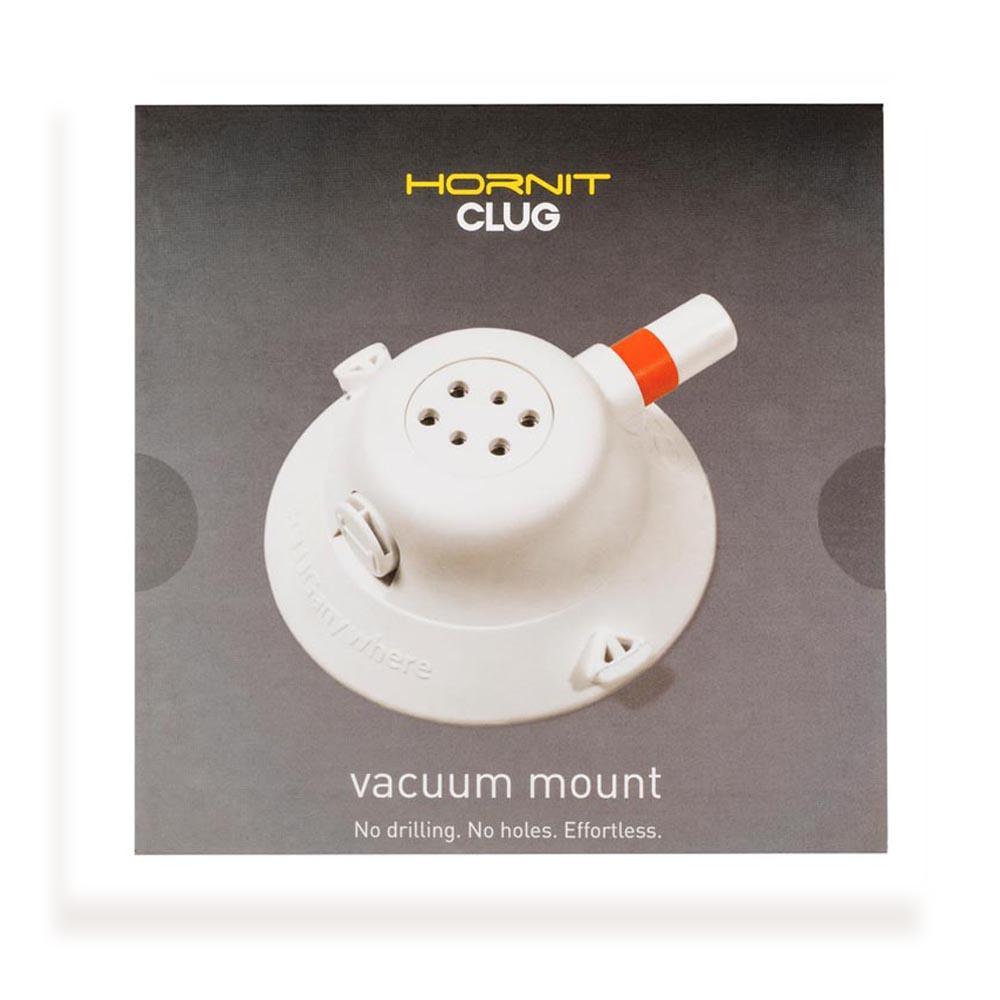 CLUG vacuum mount
Mount your CLUG anywhere with the CLUG vacuum mount. Innovatively versatile, it mounts to any shiny smooth surface, allowing you to CLUG your bike vertically or horizontally without using screws. It attaches to your car, van, camper or caravan for pre-ride adjustments or post ride wash downs. Around the home it attaches to patio windows, tiled wet rooms and glossy painted or laminated surfaces. Compatible with all official Hornit CLUGs so is suitable for road, hybrid, and mountain bikes.
Please note
CLUG is NOT supplied with the Vacuum Mount. At least one wheel must be on the floor at all times. The Vacuum Mount is not suitable for long term storage as the vacuum indicator must be checked regularly. Pressure must be applied to the mount when pumping for maximum suction.
No drilling. No holes. Effortless.
The CLUG vacuum mount attaches to any smooth and shiny, non-porous surface, allowing you to CLUG your bike vertically or horizontally without using screws. It fixes to walls, glass, furniture, wood, tiles, polished concrete and can be used indoors and outdoors. It's also super handy for racking your bike on the side of your car or van for pre-ride adjustments or a post-ride wash-down to prevent your bike from scratching your car.
To maximise suction simply add a few drops of water to the base before mounting. When properly sealed the orange indicator will not show for days. Just pump a few times to top up the vacuum. Easy to install and able to be removed in seconds without causing any marks or scratches, the Vacuum Mount is perfect for when screws aren't an option.
Please note: When using for the first time please test that the vacuum holds for long enough. In other words, if you can check the Vacuum Mount only every 24 hours you should test it for 24 hours to make sure that it holds on that surface for that length of time. The last thing we want is your bike falling over.
Easy to install
It can be mounted in under 10 seconds and requires no screws: simply place it on a non-porous, smooth surface and pump a few times until the cup attaches completely. The orange pump indicator warns of any vacuum loss. Just pump a few times to top up the vacuum.
Travel friendly
At just 13.5cm Ø x 5cm (h), the Vacuum Mount easily fits into a glove box, bag or drawer, so your bicycle mounting solution is never far away.
Check out our Vacuum Mount Video
Further Information
Technical Specifications:
| | |
| --- | --- |
| COMPATIBILITY | Compatible with all official CLUGs: roadie, hybrid, mtb, mtb XL, and plus |
| SUCTION FORCE | Test to hold 55kg (121lbs) |
| SIZE | 13.5cm Ø x 5cm (h) |
| COLOUR | White |
| MAINTENANCE | Keep clean. If debris gets into the pump chamber, simply remove the pump, wash with mild soap and water, allow to air dry and re-apply lube to the pump seal. |
| IN THE BOX | 1 x Vacuum Mount, 4 x Screws, 1 x Lube (for pump), 1 x Allen Key, 1 x Cover Lid |
Frequently Asked Questions
Actual time will depend on the quality of the vacuum, the material on which you are fixing and any debris on the surface. You should test the vacuum mount first before racking your bike in case the surface is not suitable. You should also regularly check the vacuum pump indicator for signs the vacuum is being lost. The vacuum should last for a minimum 7 days on smooth glass before the vacuum pump indicator shows orange.
The Vacuum Mounts have been tested to hold 55kg (121lbs). In reality they are holding only a fraction of this weight as the bicycle has to have at least one wheel on the floor at all times.
Yes! The Vacuum Mount is compatible with all sizes of CLUG, but you do need to buy this separately.
If the surface is smooth, non-porous and clean then you can pretty much guarantee the Vacuum Mount. On finely textured surfaces or if the surface is porous then the Vacuum Mount may only work for a short time. The only way to really find out is to test it. If it's not for you then simply return it to us for a no quibbles full refund.