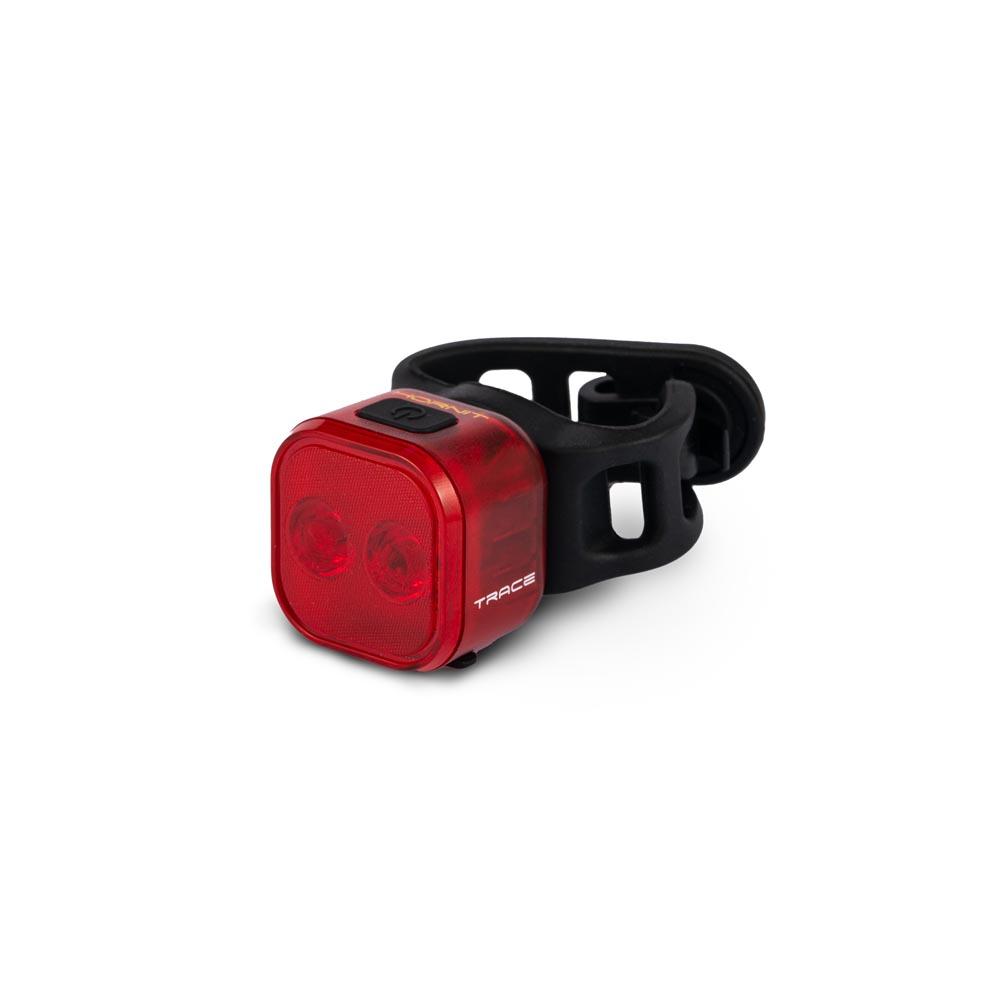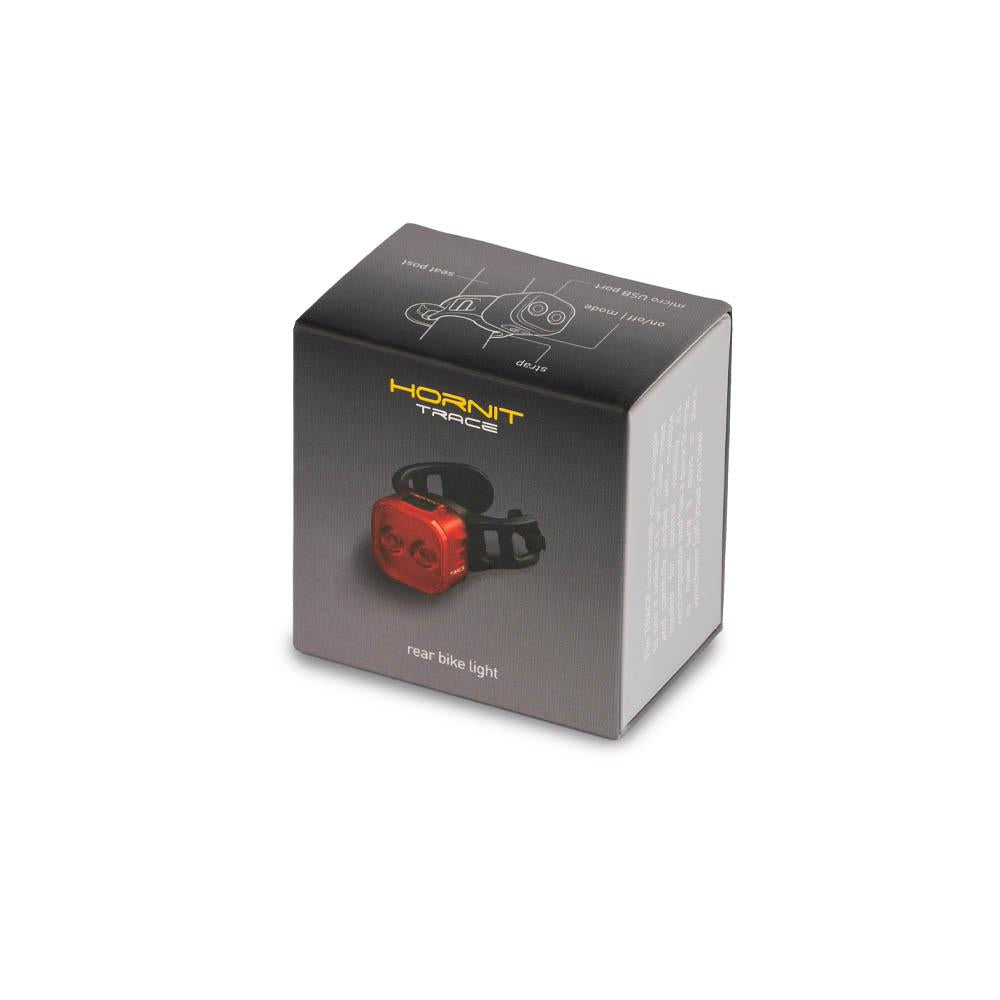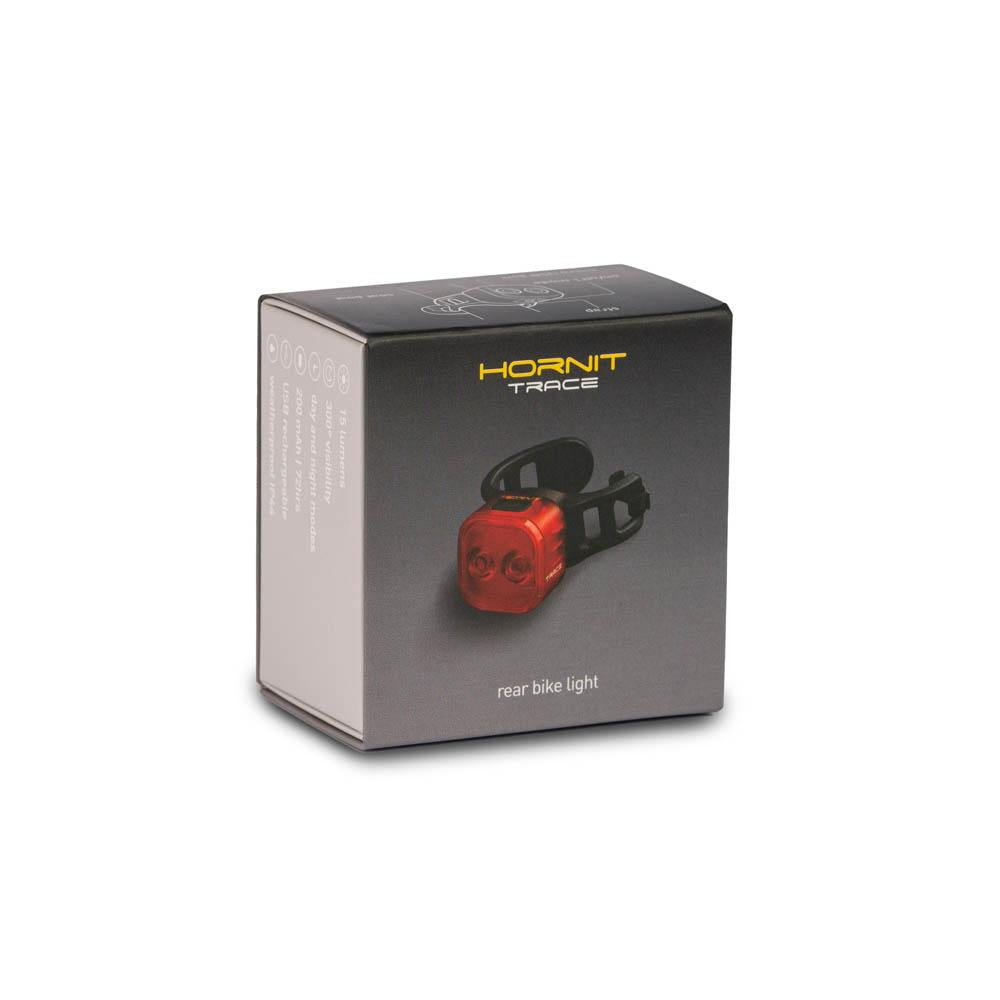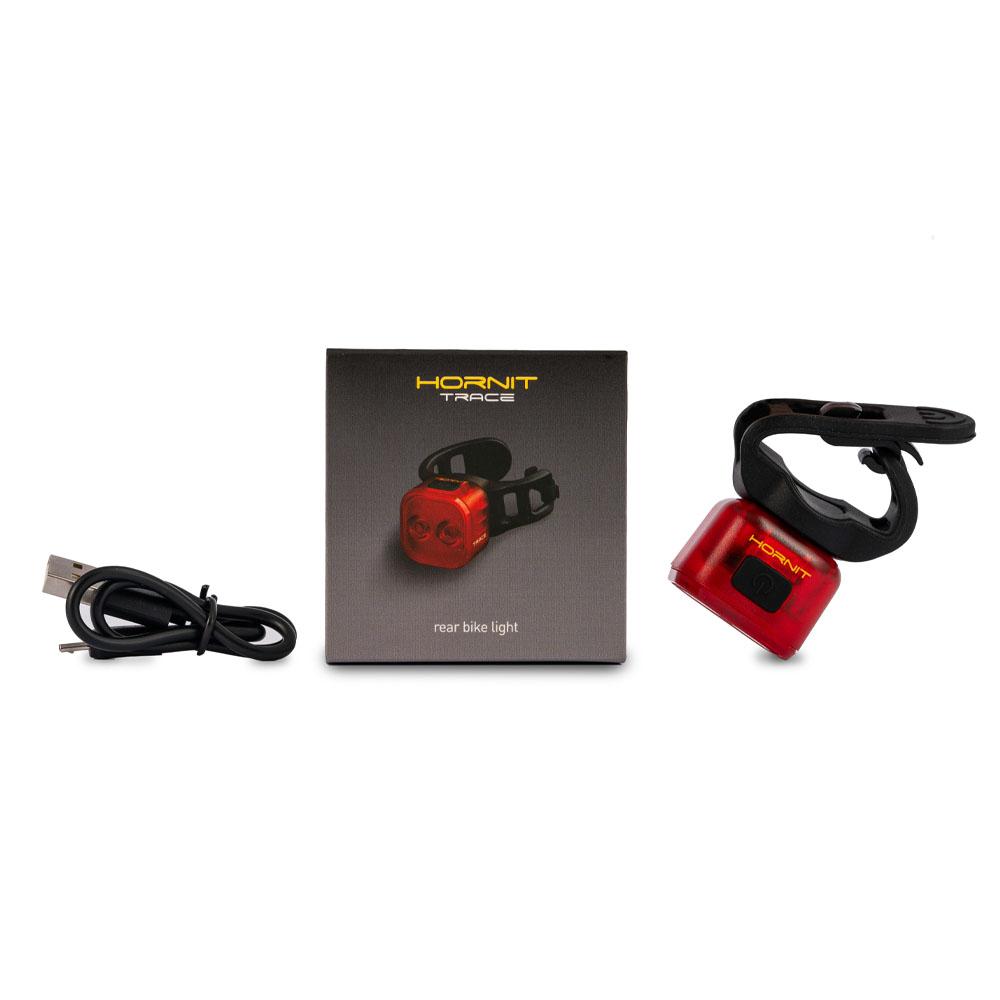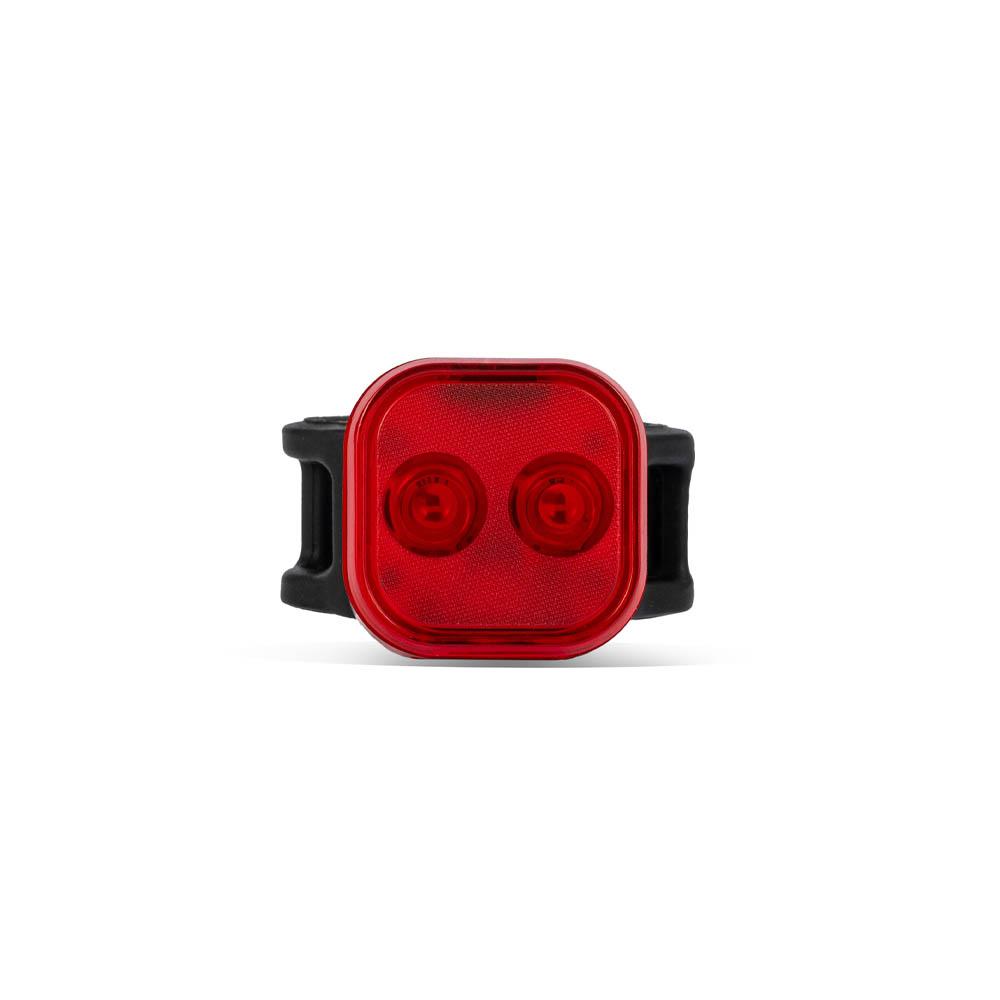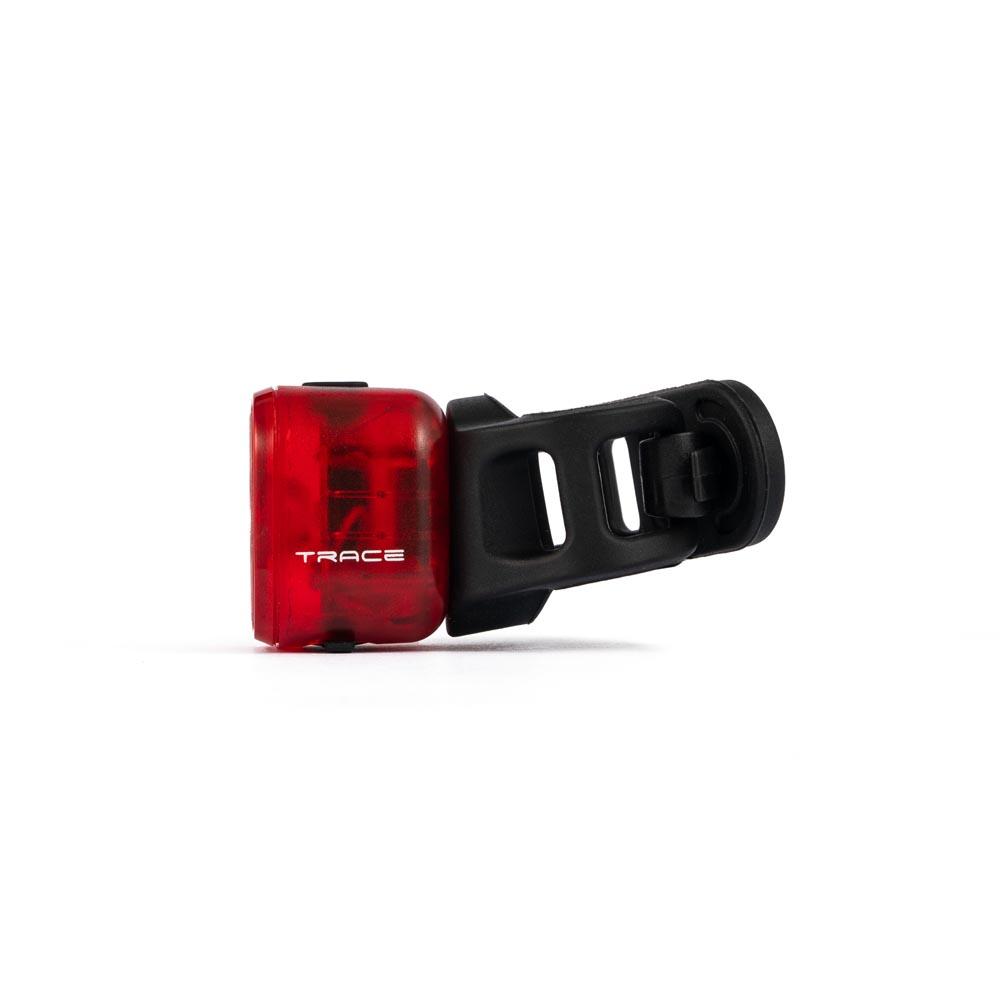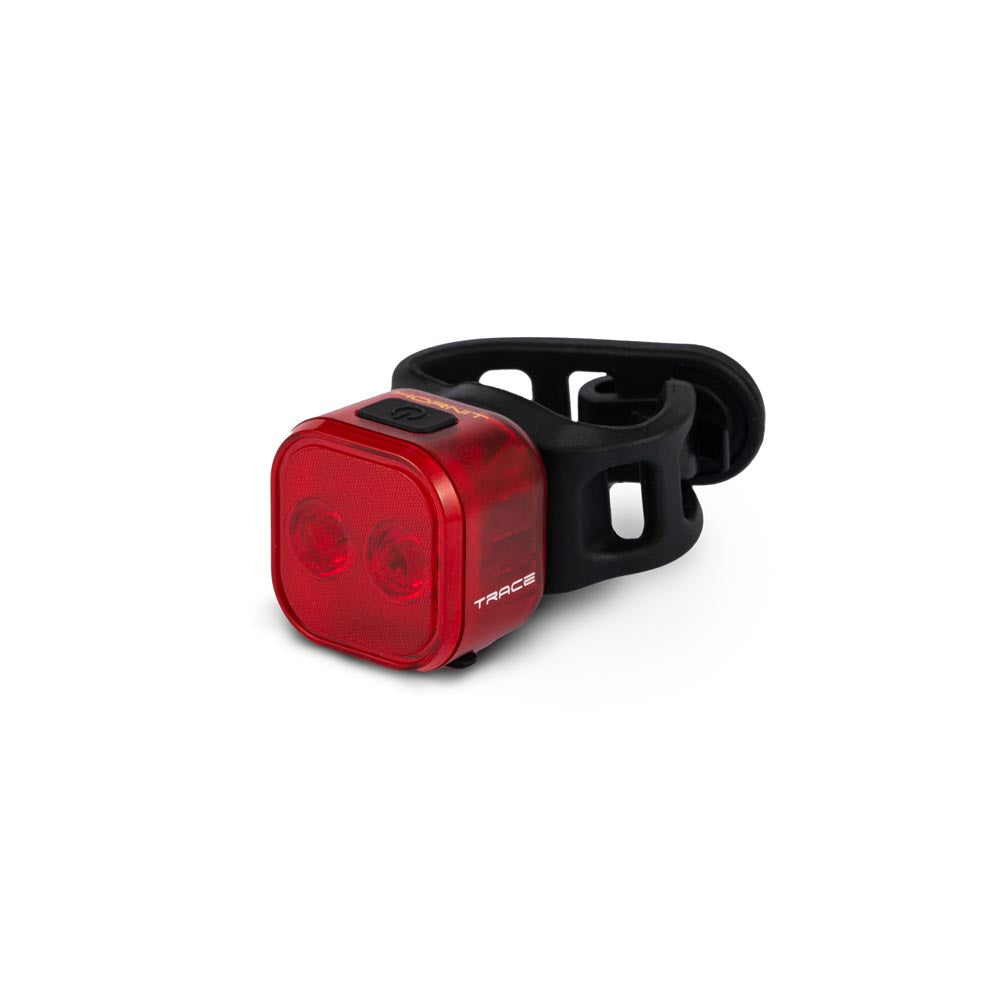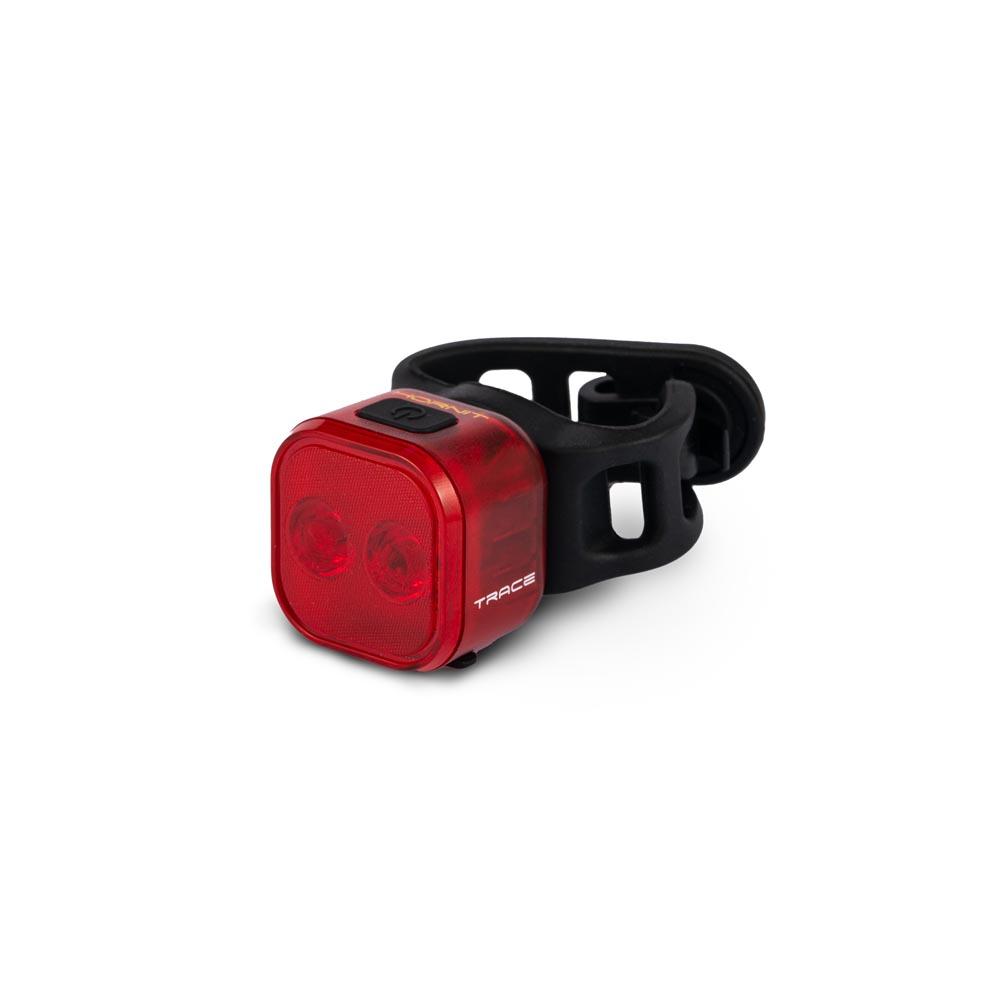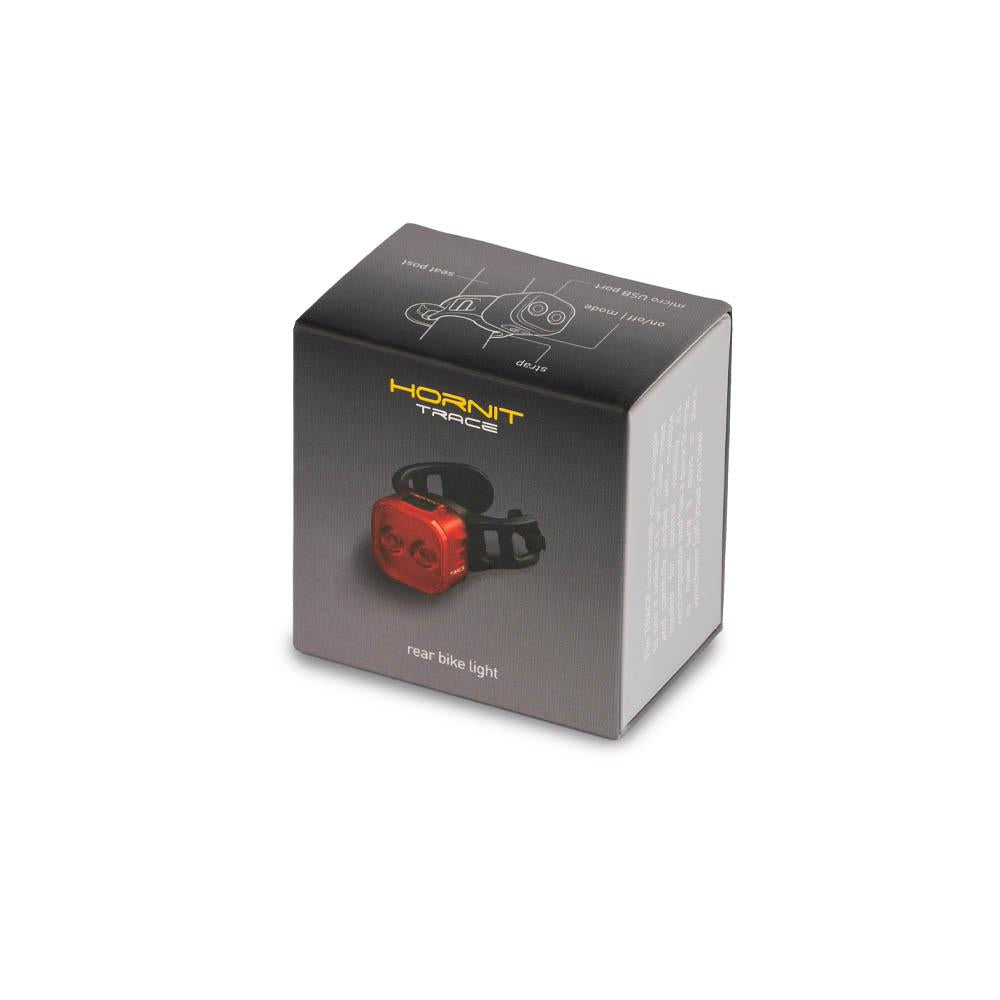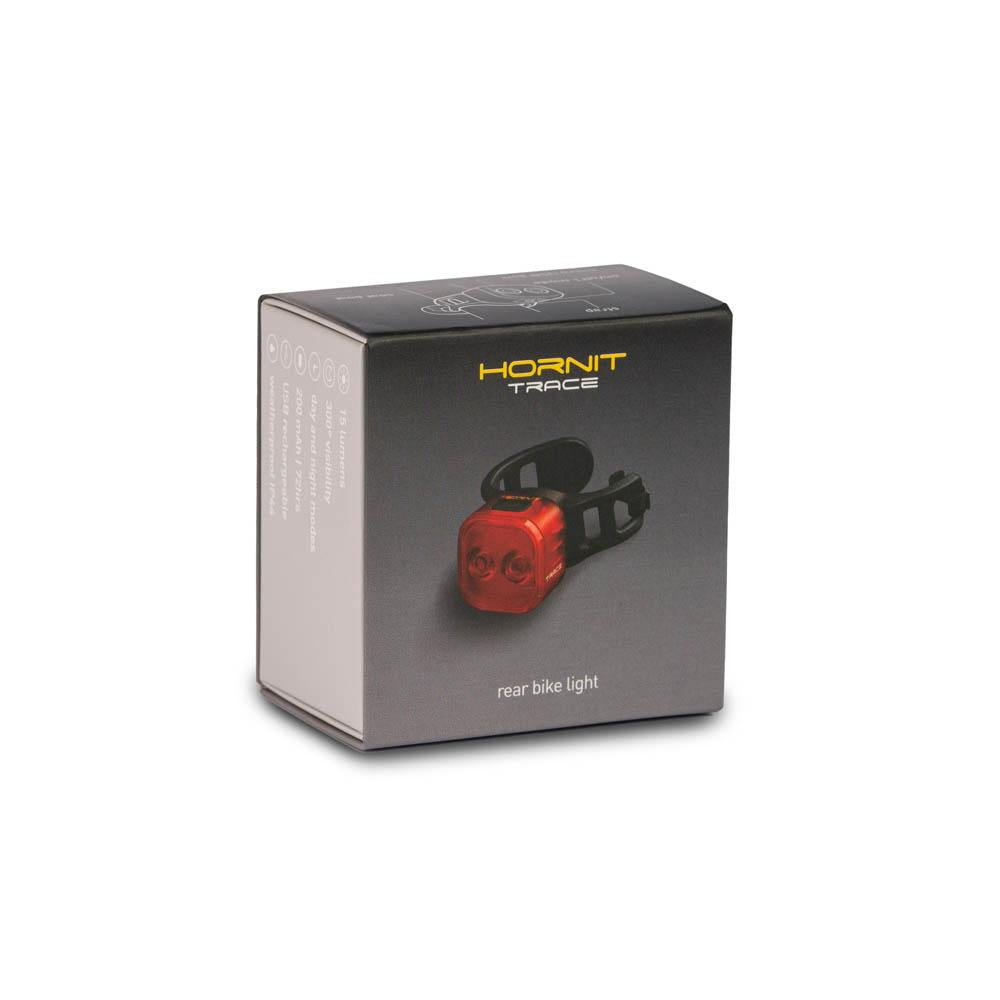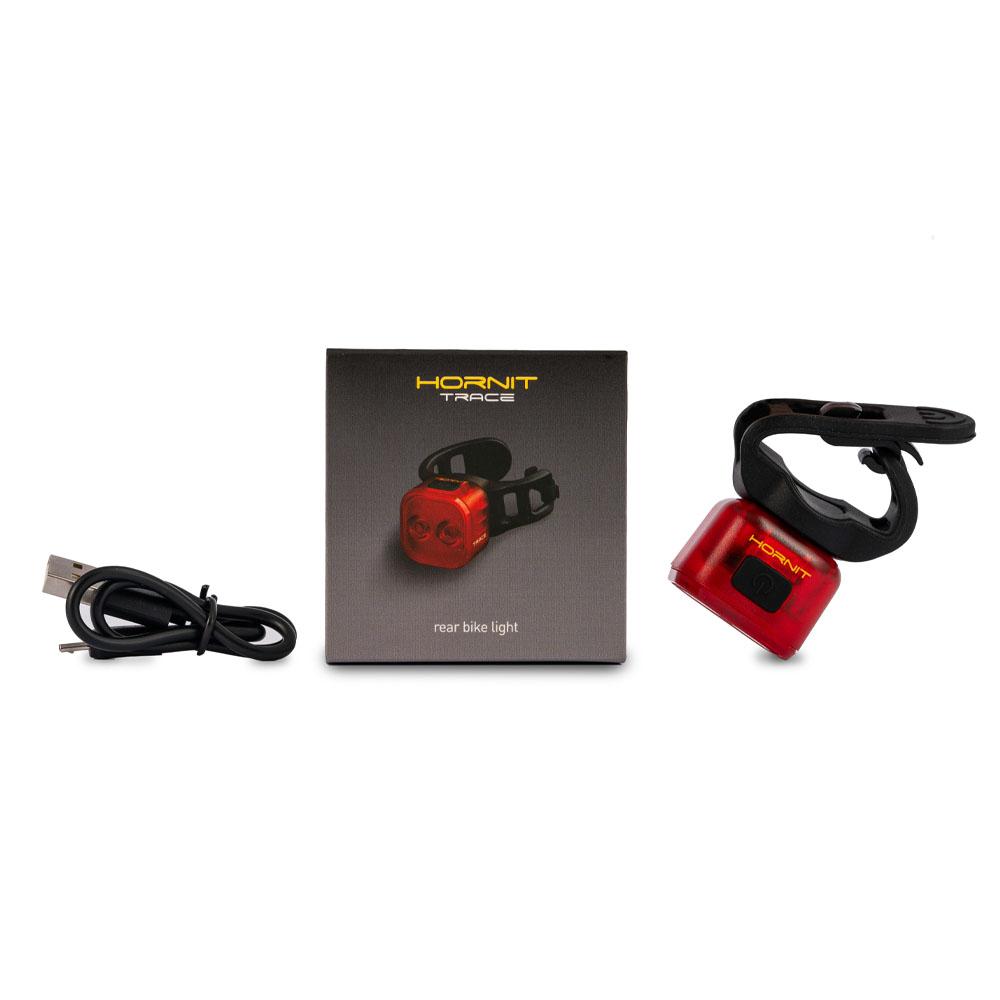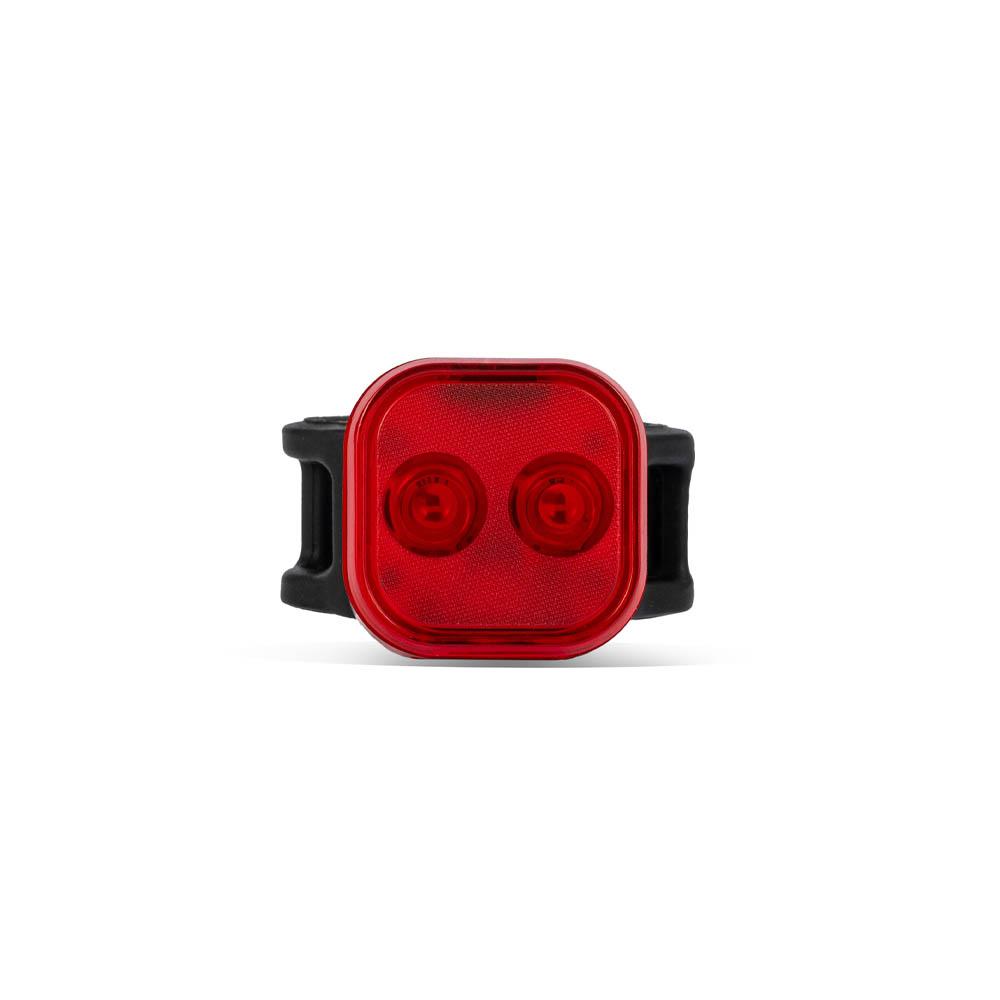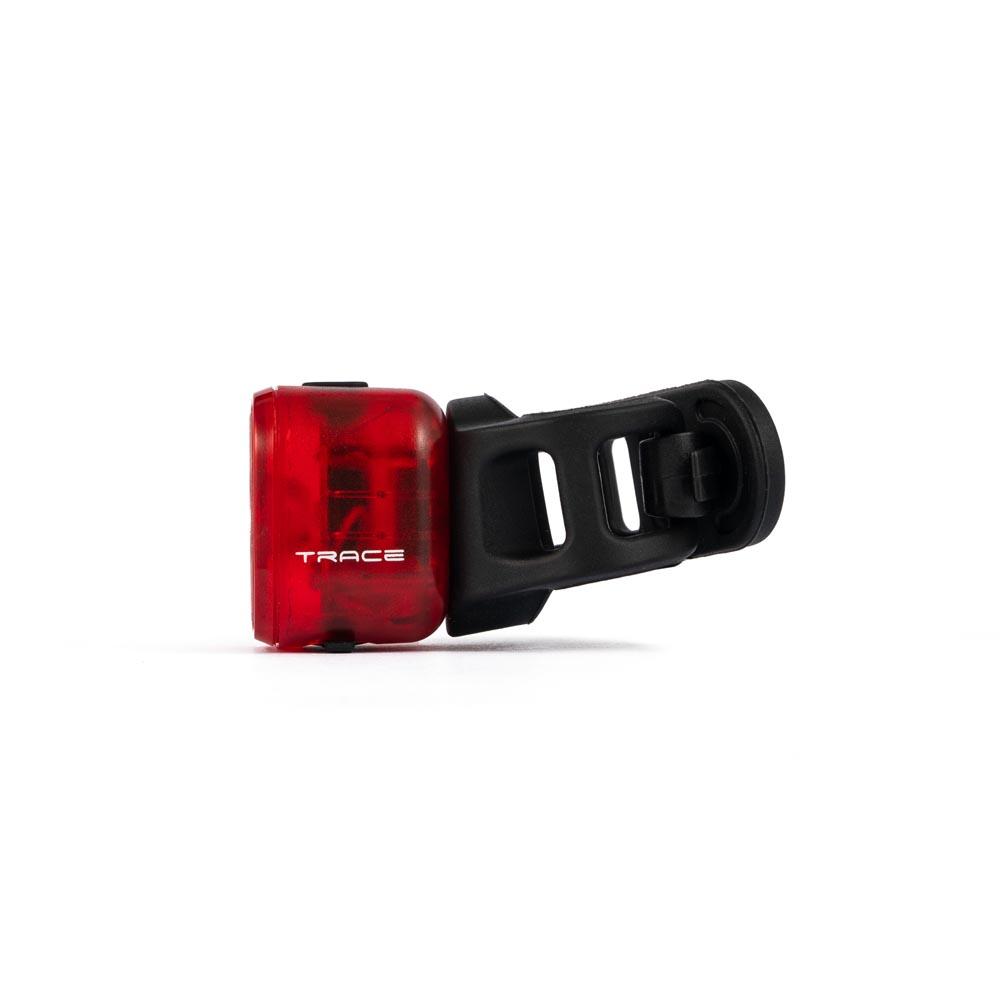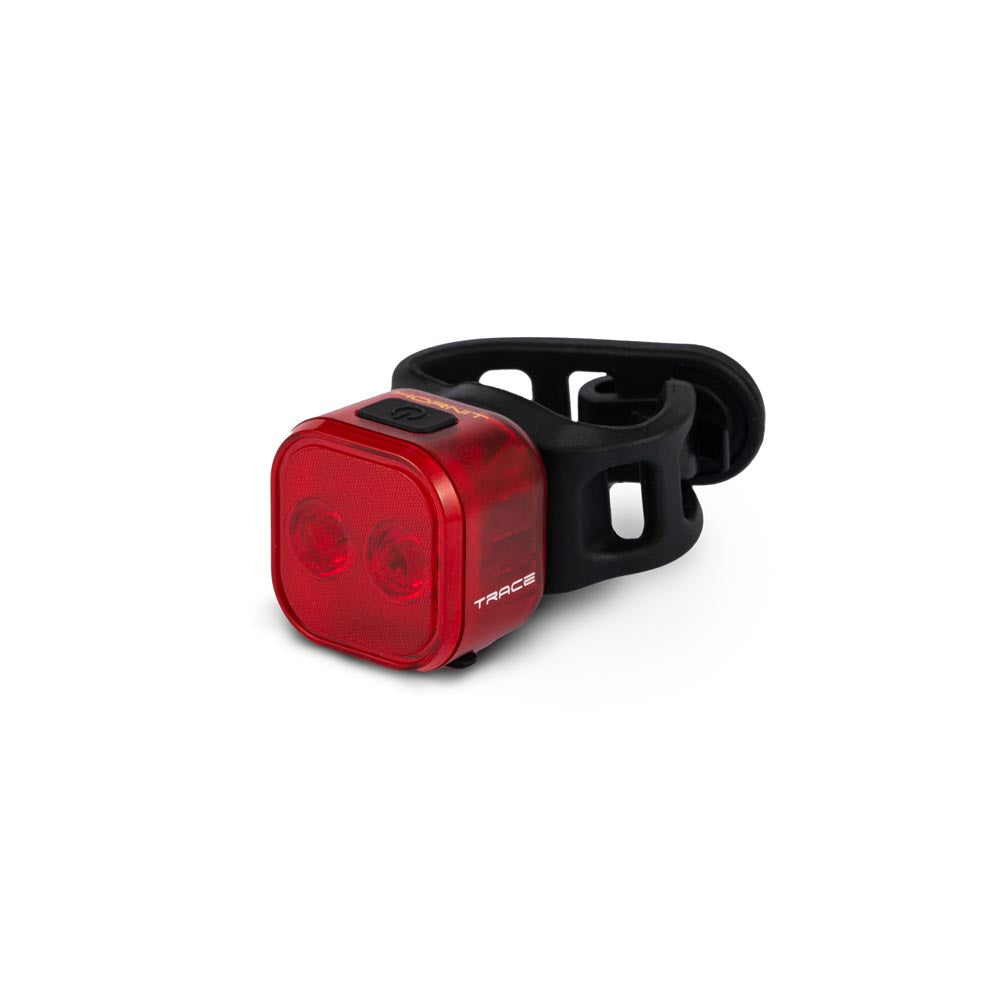 TRACE
When the TRACE is "off" it's so small you won't notice it. When it's "on" it's a different story: the 15-lumen daytime flash mode and a 5-lumen night-time flash mode means you'll always be seen. The TRACE's clear-sided lens offers 300° visibility, while the casing has been tilted to counter the angle of your seat post. The TRACE also boasts a quick fit strap with a specially designed clasp to make sure it cannot come undone whichever [off-] road you take.
GO THE EXTRA MILE
The TRACE is a rear bike light that goes the extra mile. It has 4 light modes for day and night riding and 300° visibility and a USB rechargeable 200mAh battery will last for 12-72 hours. Weighing just 33g, it's not only light enough to be allowed on your road bike, but is also ideal for kids' bikes and so small and light that you'll barely notice it in your pocket should you need to remove it when you park up. Officially the TRACE has an IP44 rating making it weather-proof. But we tested it in a tank of water overnight (making sure the USB ports were sealed) and it is still working fine. Like we said, the TRACE goes the extra mile.
Further Information
| | |
| --- | --- |
| BATTERY: | |
| CAPACITY | 200 mAh |
| CHARGE TIME | 2 hours |
| RUN TIME | 12-72 hours |
| DIMENSIONS: | |
| WEIGHT | 33g |
| SIZE | 31mm x 31mm x 35mm |
| RATING | IP44 - Protection from splashed water and solid objects greater than 1mm in diameter |
| LIGHT MODES: | |
| DAYTIME FLASH | 15lm for 15 hours |
| FLASH | 5lm for 27 hours |
| CONSTANT | 2lm for 12 hours |
| LOW FLASH | 2lm for 72 hours |
Frequently Asked Questions
The rubber strap wraps around your seat post and the double clasp keeps it closed on any terrain.
Officially it's rated IP44 which means it is able to cope with "splashed water and solid objects greater than 1mm in diameter". Unofficially, (provided the USP port is properly sealed) it can be submerged in a tank of water and will continue to work fine.
The battery lasts from 12-72 hours depending on the mode(s) selected.
No. The TRACE comes with a 200mAh micro-USB rechargeable battery.