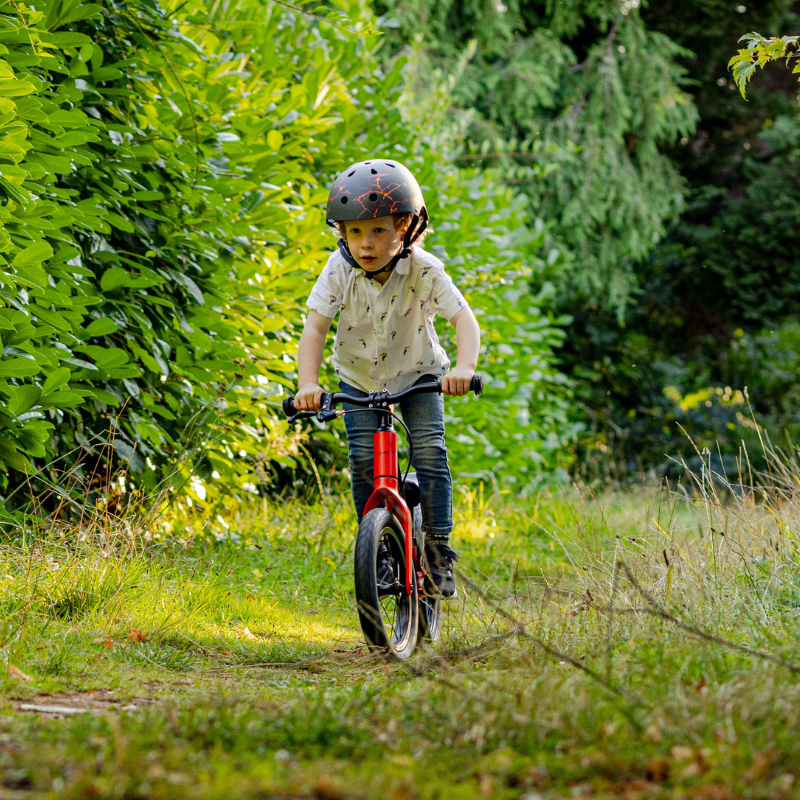 NOT ALL BALANCE BIKES ARE CREATED EQUAL
Weighing just 4.18kg, the AIRO 14" is a lightweight bigger balance bike that's perfect for older, taller beginner riders or kids who have outgrown their first balance bike and need a bigger one.
Choose your AIRO 14"
The AIRO 14" has been designed for children with an inside leg measurement of 40-53cm (approx. 3.5 years old).

2 COLOURS TO CHOOSE FROM
Choose between the head-turning Hammer Yellow or the fiery Magma Red. Whatever colour you choose, they'll stand out from the crowd!
LIFETIME WARRANTY
We are so confident in the quality of the AIRO frame and forks that we offer a lifetime warranty meaning all your children will be able to start their cycling journey on the same bike!
Ultra lightweight
The AIRO handles like a dream thanks to its geometry and ultra-lightweight magnesium-alloy frame. Weighing in at just 4.18kg the AIRO 14" is both easy to ride and carry!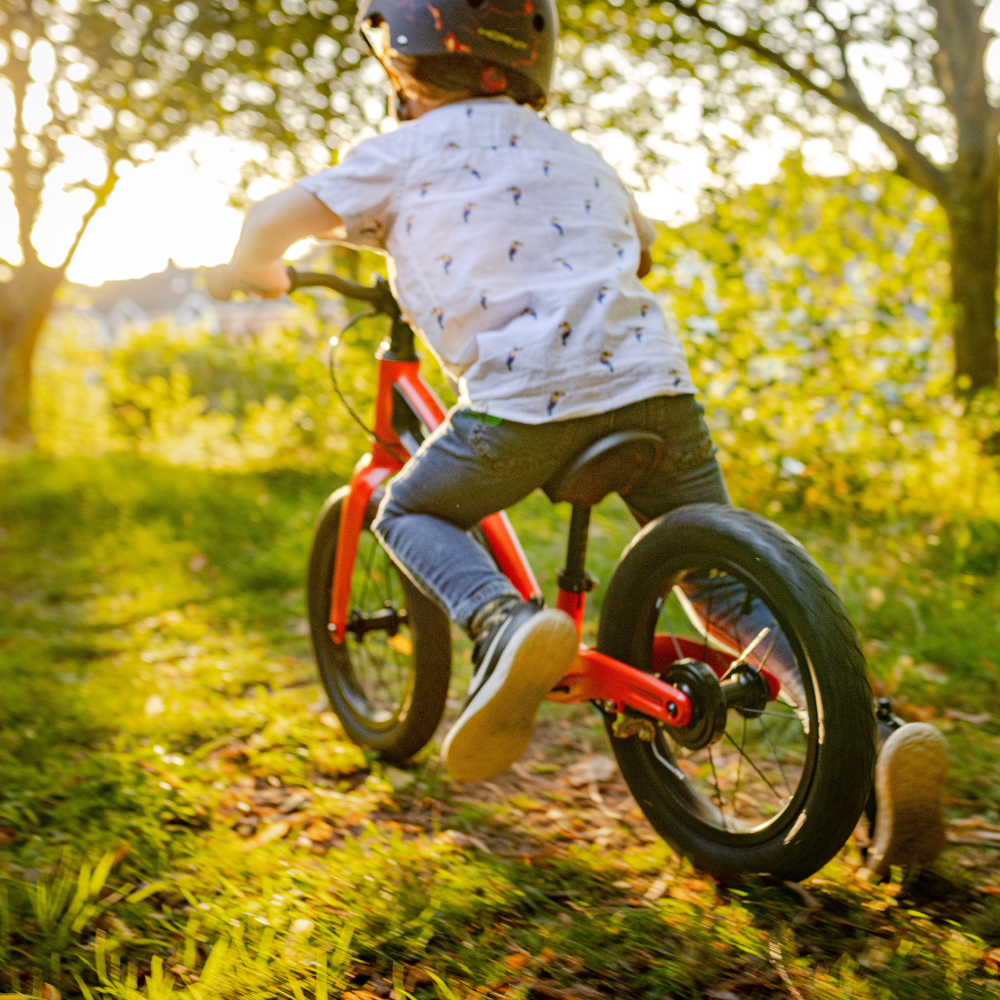 Brake made for small hands
Designed to be easy to pull for small hands, the specially designed TEKTRO brake lever requires little force to bring the AIRO to a safe stop. Thanks to our low maintenance drum brake, they'll stay in control even on steeper trails.